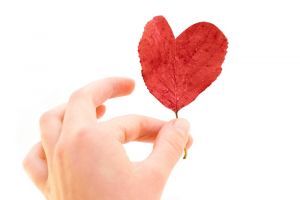 Andrew Slawsky*, a senior communication studies major at The College of New Jersey, enjoys watching television and movies, playing video games and hanging out with friends, much like any typical 22-year-old college student. What you might not expect is that he recently joined an online dating website.
I go to a small school, and I just wasn't meeting the right person, says Slawsky. "Online dating will give me more opportunities – I hope to meet some new people and possibly start a relationship."
Online dating is now the third most popular way for singles to meet, only behind meeting at school or work and the traditional introductions by friends and family, according to a recent study by Online Dating Magazine.
When choosing an online dating site, Slawsky decided to go with OkCupid, which, according to their website, is the fastest-growing online dating site with seven million active members. They boast about being completely free and as a college student struggling to pay off student loans, free was what drew him in.
Slawsky is following the trend of younger people joining online dating sites. A recent study conducted by Pew Research Center has shown that one in ten internet users have gone to a dating website and of these users, a majority of them were in the youngest age group, between the ages 18-29. According to a study by OkTrends, the online research blog that publishes statistics from OkCupid user interactions, "The number of online daters peaks at [age] 24, drops sharply at around 30, and then gradually tapers off, as the remaining singletons either find mates or withdraw themselves from contention."
Their research also found that today's online daters are more likely to be younger and therefore not fully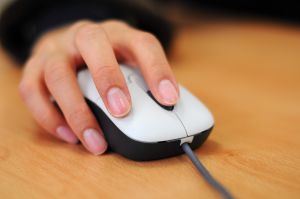 established in their careers, earning small salaries, never married, and without children. They are no longer the older, divorced, single parents that one thinks of when online dating is mentioned.
Another trend of online dating is to embellish your profile to appear more desirable. According to OkTrends, the most common lies people tell are about their height, income, and appearance. They have found that people tend to be 2 inches shorter than the height listed on their profile, are about 20% poorer than they say, and the more attractive the photo, the more likely it is to be out-of-date. Slawsky's biggest fear is discovering someone lied on their profile.
"When you're dealing with pseudo-anonymity, it's easy for people to lie about themselves," he says.
He's not alone. The number one fear of male online daters is that the person they connect with online will look different in person. The number one fear of females is that they will meet a serial killer.
Despite the risks, Slawsky remains optimistic. "Online dating gives you a chance to message and get to know one another before you meet in person," he says. "You can get a good sense of whether or not you will be compatible."
So far, Slawsky has gone on a few successful dates with a 23-year-old woman he met through OkCupid and plans to see her again. Although he has had a good experience with online dating so far, he is hesitant to reveal that he joined the site, which is why he requested his name be changed for this article. "There is still a stigma attached to online dating," he explains. "I've only told my closest friends so far."
*Name has been changed.
You Might Also Like...