In 6th grade, I poked fun at him for effortlessly getting high grades in our classes. I said he had special waves coming through his then-trendy Afro, "sending" him the answers.
 
Senior year of high school we joked and dreamed through tons of English classes together – talking mostly of nothing substantial, but discussing in detail what our futures would bring at SU.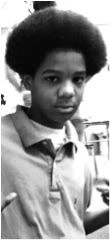 Meet Guy Campbell, a sophomore known around campus as Guy Harrison: a good-looking Jersey native living day-to-day, beat-to-beat by the support of his partners, talent, family and creativity.
 
Guy started rapping practically on the sly. He would spit a few lines at parties here or there in high school  messing around with his friends, but  no one realized just how serious he was about his dreams.
 
The story reads just as scripted as a Disney fairy tale would. For Guy, everything just fell into place -- perfect place.
 
Let's travel back to summer of 2010. Nervous, anxious, and excited, Guy did what everyone did the summer before freshman move-in: Facebook stalk.
 
During this 21st century scouting adventure, Guy came across the other half to his rap duo, Detroit-bred Carter Sims ("Cartier"), and his producer Matt Migliorelli ("mattMiGGZ").
 
Based off of Facebook pictures and a few brief online conversations, Carter and Guy decided to room together, and the three became one once August rolled around.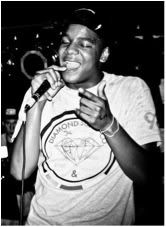 The rest is history.
 
Since then, the trio has put out four mix tapes, which include over 60 songs, and countless YouTube videos that have racked up more than 115,000 views.
 
Guy and the rest of his crew refer to themselves as "BHF" or "Back Hand Fam," derived simply from a handshake they made up the first night they met, featuring a backhanded slap. The name fits, as they like to think of themselves as a family – both on and off the stage – that extends to their friends and fans.
"People associate themselves with it," Guy says. "It gives people something to be a part of. We hit everybody with the backhand."
 
The members of BHF like to believe that 'teamwork makes the dream work,' and they're right. As Guy puts it, "You can't really do anything by yourself…you need a solid team to make anything work."
 
Rap is a leading part of today's music industry. Though it may be cool to concoct clever puns and rhymes, Guy writes much of his lyrics from his life experiences, past and present.
"The stuff that I deal with, the stuff that I struggle with: it's real life to me and I'm not going to try to ignore it," he says.
 
Music, among other talents, tends to run in families. The Campbells have a long history of music running through their veins. Guy's brother, Wes, originally inspired Guy to start rapping and have his own crew. Wes was part of a group called Delta 9. Their sister Jordan, currently studying at Howard University, was always musically involved. And the Campbell kids' mother Kelly is a self-proclaimed jazz singer, grabbing gigs around town whenever she has the opportunity.
 
Since his debut just about a year and a half ago, Guy has opened for big names such as Mac Miller and Chris "Webby" Webster, but looking to the future Guy can only hope for the best. "Everything is so unpredictable right now… I don't even want to think about it."
 
 
To find out more about Guy, check out:
 
youtube.com/guyharrisonmusic
facebook.com/guyharrisonmusic
itsguyharrison.com
You Might Also Like...