Oftentimes when I am getting dressed in the morning or getting ready for a big night out on the town, I look in the mirror and consider what it is that I am wearing. Some trends, lets face it, are a little crazy, and definitely take courage to wear out of your house. While a lot of girls dress to impress other fashionable girls, have you ever considered what your boyfriend or group of guy friends are thinking of your outfit as you are stepping out on a Friday night? While you may think that wearing sky-high heels and a mini-skirt may be sexy, guys surprisingly do not always feel the same way. I surveyed a group of guys to see which trends they would rather see us girls wearing. And let me tell you, the results may surprise you!
1. What type of sunglasses would you rather see a girl wear?
                  WAYFARER                                      AVIATOR                                                OVERSIZED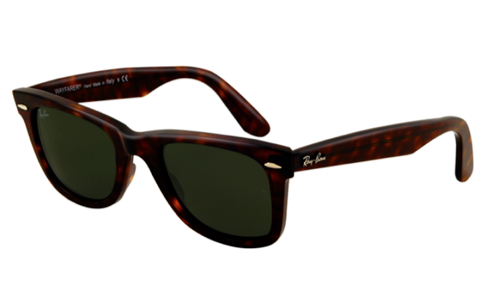 VS.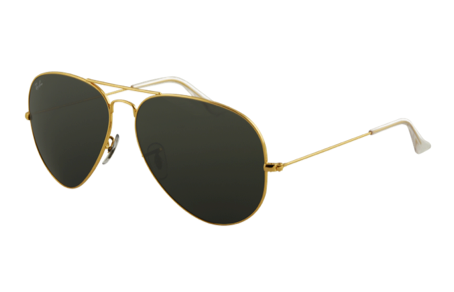 VS.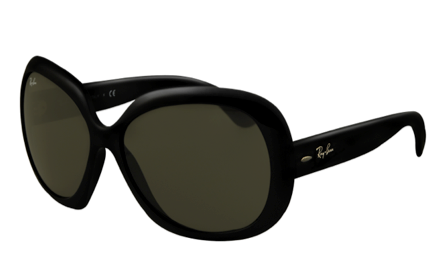 On a sunny fall afternoon, breaking out a cute pair of sunglasses is an easy way to accessorize your outfit. Well, its time to DITCH the oversized, bug-eyed sunglasses ladies! After surveying guys on which style of shades they would rather see a girl wearing around campus, there was a tie between the classic look of wayfarers and aviators.
Mike, a sophomore at UMASS Amherst, said that wayfarers and aviators are both good options, because the wayfarer "throwback style and shape really looks good with anything." He also said girls who can rock a pair of aviators "just ooze confidence."
Although it depends on your face shape for which style of sunglasses to go with, Mike is right, they are both classic looks that look good with any outfit.
2. Big scarves or big necklaces?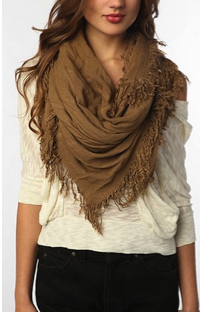 VS.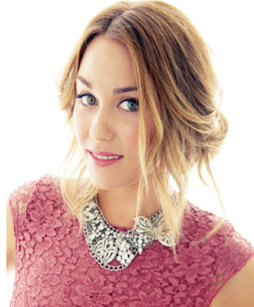 Even though a lot of guys say that they find shiny necklaces and jewelry to be eye-catching and attractive when worn with the right outfit, big scarves were the clear winner. Only one guy voted that they would rather see a girl wearing a statement necklace. Obviously you would choose a nice piece of jewelry over a big cozy scarf for a party, but when it comes to class or just a casual lunch date with your boyfriend, scarves are the preferred neckwear for girls from the male perspective.
"I like when girls wear scarves because they are simple and cute," said Rob, a junior at Suffolk. The boys were all in agreement that even though big necklaces are flashy and unique, they only appear to be irritating our necks. When wearing a scarf, they think that we look and act a lot more comfortable!
3. Solid colored pants or printed pants?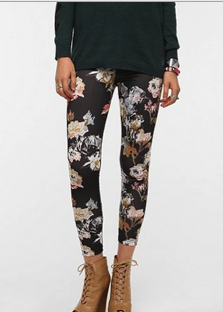 VS.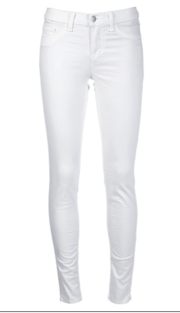 This year, branching out from just your average pair of denim skinny jeans has been all the rage. In the spring, it was the lightly colored floral prints and corals that made their debut on pants everywhere. Now that it is fall, the darker colored purple and orange jeans are lining the walls of our favorite stores. So, what do guys have to say about the crazy jean trend?
"Solid colored pants… print pants just look stupid," said Nick, a sophomore at Suffolk. This was the unanimous decision throughout the group of guys. It seems as though guys do not appreciate the printed pant trend as much as stores like H&M or Urban Outfitters do.
"Printed jeans are ugly… there is nothing more to say about it." –Ryan, Junior at Holy Cross
H&M recently launched their fall collection of pants; creatively titled, "The Pants Collection." This collection features all different fits and flares of crazy colored and printed jeans. Urban Outfitters is practically famous for having unique patterns of pants throughout their stores. But, save your pennies, girls, because guys prefer you to be sporting a subtler look. Many of the guys, including Northeastern sophomore James, added that wearing white jeans or shorts is an automatic attention grabber. That is, of course, if you are willing to break the "no white pants after labor day" rule.
Pages
You Might Also Like...