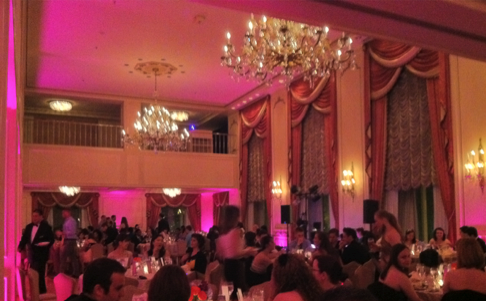 From the chic décor, breathtaking views, and elegant outfits, to the dancing and the delicious buffet table, Suffolk's Spring Ball at the Taj Hotel was definitely a night filled with luxurious fun. 
The ballroom looked like a scene out of a movie. Beautiful draperies hung down from tall glass windows overlooking the Boston Public Garden, and glittery chandeliers floated above party guests dancing the night away. Pretty sconce lighting turned the white walls various techno colors throughout the evening, and upbeat music blared out of the DJ's speakers. Program Council sure did pick a prime location to host this awesome event!  The Taj Boston is an absolutely delightful venue.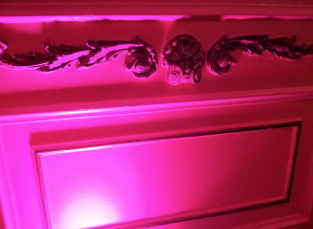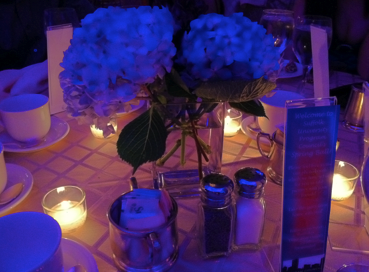 Each table was set for a feast, with a bouquet of lilacs serving as the centerpieces. The mouthwatering menu included many delectable choices: creamy spinach ricotta ravioli, chickpea tomato salad, herbed roasted chicken, yellow and red tomatoes with mozzarella, and squishy rolls.
When dessert arrived, everyone flooded the buffet once again to fill up their plates with scrumptious sweet treats.  Pistachio cannolis, white chocolate chip cookies, berry Rice Krispy treats, tiny brownie sprinkle cake pops, mini fruit tarts, and cream cheese filled chocolates covered the shiny silver trays. Decadent hot chocolate and coffee was filled into teacups upon request. Everyone was surely extremely satisfied after this meal!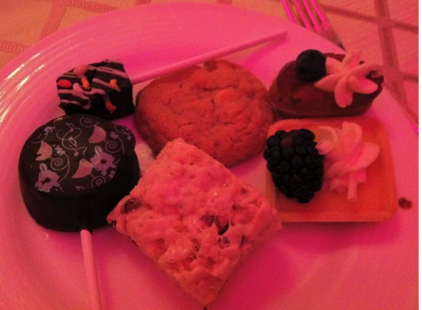 In addition to dancing, for extra fun, picture frames were provided at every place setting. Guests posed for pictures in an old-fashioned photo booth with friends to remember the evening. I would definitely recommend the Spring Ball to all Suffolk students… its an opportunity to get dressed up in semi-formal wear, eat amazing food, and dance the night away with your friends. What better way is there to celebrate the end of spring semester!?
You Might Also Like...