A few weeks ago, my co-editor, Mackenzie, and I had the opportunity to dine at one of Boston's locally owned hidden treasures, Anna's Taqueria.
We were in for quite the treat.
Now, I have been to this delightful Mexican restaurant once before. Of course I didn't venture far from my usual order, plain chicken tacos with guacamole and cheese. But this time was different; we were able to sample some of Anna's finest traditional Mexican cuisine, all in one sitting. Nevertheless, we were about to explode after, but it was well worth it! Here's a deeper look into some delicious drinks and dishes that we indulged ourselves in, so you can get a better idea of what Anna's has to offer on your next trip there!
 
It all began with drinks. I typically don't usually order anything but water. However, I took this opportunity to try two of their most authentic beverages:
Horchata: This drink is made fresh everyday from ground almonds, rice milk, and cinnamon. It tasted like a lighter version of eggnog, and was definitely pleasing to the palate.
Jamaica: Also known as a Mexican fruit punch. This juice is made daily from brewed hibiscus petals. I actually had tried this drink before, and Anna's definitely did it right!
Then came the food…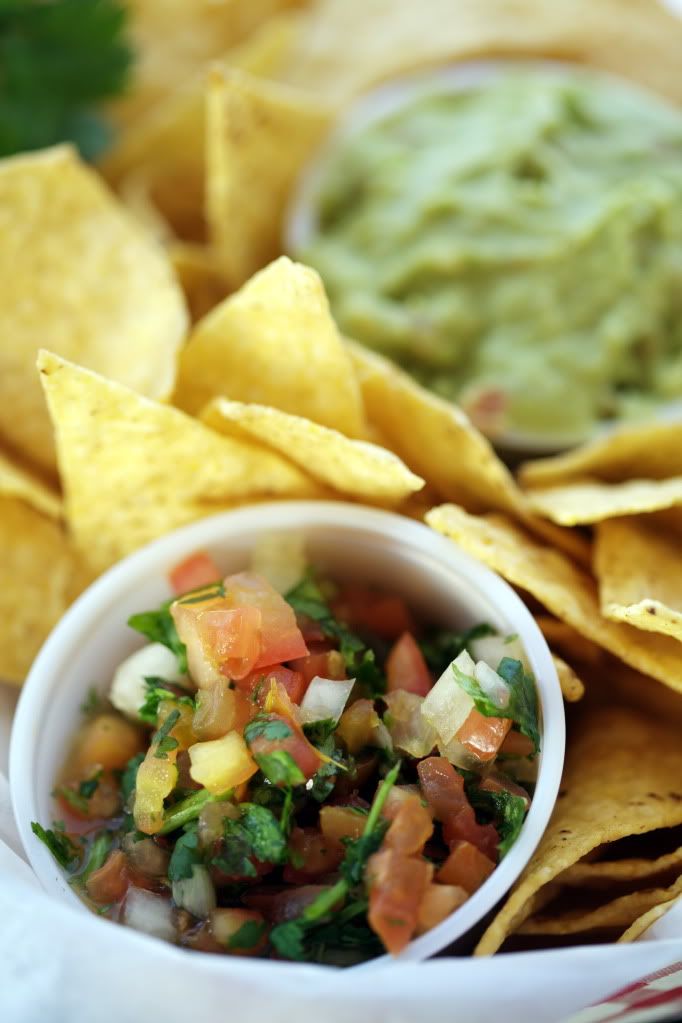 Chips and house made pico de gallo and guacamole: The perfect way to start out the meal. If you love guacamole, like me, then you have to try Anna's very own!
Tacos al Pastor: At first look, these resemble plain tacos. However, once I bit into the delicious corn tortilla, the taste of rotisserie-cooked pork, pineapple, red onion, cilantro, spicy guacamole, and Mexican-spiced sauce, all hit my taste buds at once! It was absolute heaven.
Burrito: As my first burrito ever, I cant say I was let down. This flour tortilla stuffed with grilled chicken, cheese, rice, pinto beans, salsa and hot sauce was amazing.
Quesadilla: As if I hadn't sampled enough food for one day, I had to end it with a bang. Hey, "YOLO" right!? What was so intriguing about Anna's quesadilla was that the flour tortilla is actually rolled like a burrito, grilled, and stuffed with freshly roasted pork, cheese, salsa and hot sauce. So good.
So now that your stomach is probably begging you for food, that's enough about my dining experience! Now it's time for you to have your own! Here's some extra
fun facts
to make your Anna's experience as good as mine!
 The company is very health conscious, and offers whole wheat low fat tortillas, fresh grilled vegetables, vegetarian rice, and even the option to make your dish low carb by replacing the rice with lettuce or veggies.
They have vegan and vegetarian options.
They offer breakfast! Their breakfast offerings include, burritos and tacos with scrambled eggs, sausage, rice, salsa, and spinach.
They are green! From the cups they distribute, to the transportation they use, they are very concerned with the environment, and are known for their environmentally friendly initiatives.
Feeling too lazy to walk to one of the locations during finals week? Well they deliver!
And even more impressive, they also have the option to ship burritos anywhere in the world. So if you're going home at the end of this week, and don't have an Anna's near you, you can have one of their delectable burritos shipped right to your doorstep!
So if you're in desperate need of a study break amidst finals, and craving some comfort food, Anna's is a spot you definitely want to check out! Anna's has six locations in Boston:
 
Coolidge Corner                JFK Corner                              Davis Square
1412 Beacon Street                446 Harvard Street                   236 Elm Street
Brookline, MA                        Brookline, MA                            Somerville, MA
617-739-7300                         617-277-7111                               617-666-3900
 
MIT Stratton Center            Porter Square                      MGH
84 Massachusetts Ave.             822 Somerville Ave.                242 Cambridge Street
Cambridge, MA                        Cambridge, MA                        Boston, MA
617-324-2662                           617-661-8500                             617-227-8822
 
Happy eating! And best of luck on those finals ladies!
You Might Also Like...