Finals will be here before you know it! You know what that means - all-nighters, sleep deprivation and stress.  All the evil temptations that urge us to reach for a value size bag of chips or a big bowl of ice cream.  Although we should listen to our body when it needs fuel and energy, you should feed your body healthy snacks that will provide it the healthy nutrients it needs.  The junk food may satisfy you in the short term but will not be beneficial in the long run.  Here are 10 healthy, tasty power snacks to keep you fueled through the stressful days!
1. Popcorn – Jolly Time kettle corn is the best and only has 100 calories a bag! Steer clear of the super buttery flavors, better off making your own fresh popcorn on the stovetop with olive oil, salt and pepper! Plus it contains lots of antioxidants and fiber!
2. Diamond's Cinnamon or Dark Chocolate Roasted Almonds – sold in 100-calorie packs! Excellent source of protein and fiber, and with a little bit more flavor than your average almond.
3. Sour Patch Grapes – curbs any sweet tooth! Easy to make just wash green grapes leaving a slight water residue on them.  Sprinkle Pink Lemonade flavored crystal light powder on them and throw it in the freezer for 35 minutes. 
4. Edamame – This low-fat, high protein snack will fuel your body.  Edamame is also rich in vitamins C and B.  Sprinkle with sea salt and get the shelled version so they last longer!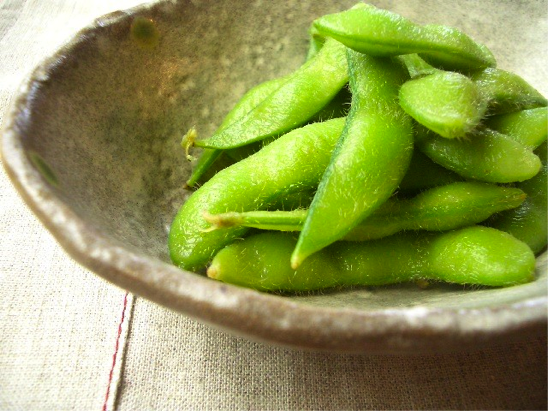 5. Carrots and Hummus – filling and low in calories.  The protein the hummus provides will keep you satisfied longer.
6. Home Made Chex Mix – grab your favorite ingredients for a yummy Chex mix, whether it's salty or sweet.  My personal favorite is a combination of cinnamon cheerios, rice chex, pretzels, sliced almonds, and raisins.  Mix with a few tablespoons of melted I Can't Believe It's Not Butter mixed with cinnamon, splenda brown sugar, and any 0-calories sweetener!
7. Peanut Butter - Jason's on the go peanut butter squeeze – maple almond butter is my personal favorite! Or toast a 100-calorie Thomas english muffin with 2 tablespoons of PB2 for only 150 calories total! Stick to an all-natural nut butter to avoid high sodium and unhealthy fats.
8. Whole-Grain Crackers or Whole-Wheat Pretzels – contain fibers and grains that will keep you satisfied longer.  Mush up 1/3 of an avocado for a yummy dip with healthy fats.
9. Graham Crackers – way better for you than any other cookie! Break them up into fourths or buy Annie's organic graham bunnies in many different flavors.
10. Dark Chocolate Covered Blueberries – full of antioxidants and gives you the sweet filling your looking for.  Plus dark chocolate has less processed sugars!
You Might Also Like...