How to Get the Perfect Look This Holiday
1. Flawless Nails 
"I've always had Krazy Glue around, but I only used it to fix mugs or stuff like that. One of my friends told me you could use it to fix broken nails. I totally didn't believe her, but I tried it recently and it's so true. I just filled the crack with glue and painted over it." Rachel Barton, Junior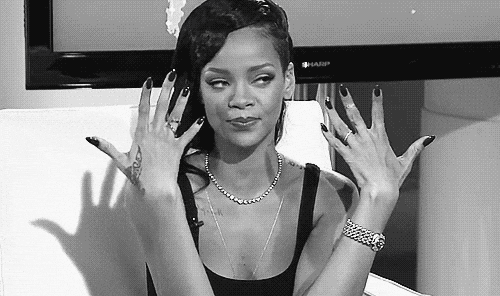 2. Gorgeous Lashes 
"My favorite part of doing my makeup has always been using mascara. This is an unpopular opinion, especially nowadays, when daily use of false lashes is commonplace. But my natural eyelashes are really long, and amidst all of my insecurities regarding my face, I have always loved spending time to perfect my lashes. My favorite mascara for my eyelashes to date (I've tried a TON) is Better Than Sex by Too Faced. It's kinda pricey ($23) but I generally ask for Ulta gift cards for Christmas anyway. Recently, however, through HerCampus, I had the pleasure of receiving Lights, Camera, Lashes mascara from Tarte. Now, I'm pretty attached to my Too Faced, but even I have to admit how amazing this stuff is! It's not quite as plumping as Better Than Sex, but it's super layerable and extends my lash length like crazy. I generally use a good amount of product on my bottom lashes as well, and Lights, Camera, Lashes actually served me better in this regard because it wasn't remotely clumpy and the thinner wand offers me more control for precision. Not to mention the absolutely adorable shiny faux-leather casing of the tube - aesthetically pleasing AND beneficial for grip and control. Overall, this mascara is definitely one of my favorites of all time. I had conveniently just run out of Better Than Sex, and so I'll be using this full-time until I'm absolutely out of it! There's nothing like an amazing mascara to top off an eye look and make me all the more excited to do my makeup in the morning." Kaitlyn Gaffney, Junior
Kaitlyn's lashes were already beautiful, but tarte helped them stand out.
"The Tarte Lights, Camera, Lashes Mascara was something I've always seen at Sephora and never tried. I'm so glad I finally this mascara. I really like the wand. It's not anything too fancy and complicated, but it does a great job separating the lashes and making mine look fuller. I would not recommend this mascara if you want something that is lengthening, but it is perfect if you need something volumizing for your lashes." Madison Agostini, Senior
"This is the only mascara I use now. I thought the thin brush wouldn't make my lashes look thick, but it's magic. It makes them look fake! My favorite." Devon James, Junior 
3. Healthy Hands
"I am ADORING these hand creams from Being by Sanctuary Spa. I got them in the scents Salted Caramel & Macadamia and Cloudberry & Lychee Blossom. The salted caramel one has almond oil, macadamia oil and honey, while the cloudberry lotion has shea butter and almond oil. Both are really nice scents without being overpowering and the formulas are very hydrating. I love how smooth my hands are and keep one in my bag at all times!" Victoria Brady, Junior 
"I love winter, but something I don't love? Chapped Hands. Being's hand cream is great to remedy the dryness that winter brings to your skin! I love the scent salted caramel & macadamia. This cream feels thick in consistency, so it will really get deep into your skin and keep you feeling moisturized. Literally a chap stick for your hands!" Madison Agostini, Senior 
4. Refreshed Skin 
"With the holidays comes a lot of happy moments, but right before the fun part of December there's the not so fun part: finals week. All of the sweat, tears, and sleepless nights makes me look pretty rough during finals week. Alba Botanica's Fast Fix for Puffy Eyes Cooling Eye Revive Gel will brighten and depuff those exhausted eyes look more awake and you can go to your finals looking good and feeling good." Madison Agostini, Senior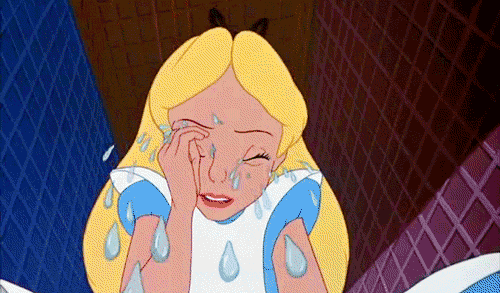 5. Smokey eyes
"This is my new favorite palette for eyeshadow! I use it daily and for going out at night. The texture is so soft and blends out nicely. The colors are highly pigmented. I'm never disappointed with tarte and this is no exception!" Devon James, Junior 
Devon shows off her molten lids. 
6. Workout Wear
"My Le Motto tank was actually white so I tie dyed it. It says 'Less Hesitation, More Meditation' so I think the tie dye is pretty fitting. It also makes the tank even cuter and I look forward to wearing it in the summer." Rachel Barton, Junior
"I got the shirt 'Less Karma More Drama' from Le Motto and wore it to the gym, and it was so comfy. The fabric is extremely breathable I was so impressed. The arm holes are not cut too low so that I can't wear it out. It is a perfect material. Love!" Devon James, Junior