Almost forty years ago, a group of Philadelphia women mounted the first ever 'Take Back The Night' march in response to the brutal murder of a young microbiologist, Susan Alexander Speeth. The event, which was intended as both a vigil to Speeth's memory as well as a protest against the ubiquitous and paralyzing threat of sexual violence, has since become a college campus staple. This Thursday, Northwestern's TBTN tradition will continue with a kick-off BBQ at the Women's Center at 5:00, a rally at the Rock at 6:00, a march around campus, and a Speak-Out at the Norris Dittmar Gallery at 7:00.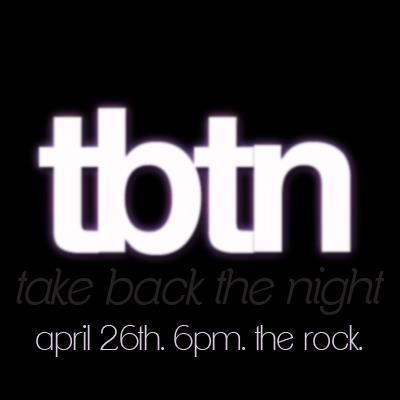 Given TBTN's longevity, it's worth taking stock of what has and hasn't changed since the inaugural rally back in 1975. Concepts like date rape, statutory rape, sexual harassment, and rape culture have emerged from the shadows of pre-feminist shame and secrecy and entered into our contemporary cultural definition of sexual violence. Rape crisis centers and help lines, unheard of in the early seventies, are now standard in most American cities. Rape victim advocates provide survivors with comprehensive support in emergency rooms and courtrooms. And starting this year, Northwestern has its own Center for Awareness, Response & Education (CARE) as well as a fulltime Coordinator of Sexual Violence Response Services and Advocacy.

Pages
You Might Also Like...