Never-ending midterms season got you down? Then there should be no hesitation to give yourself a little treat. And these cupcakes certainly have some hidden treats. Chocolate cupcakes with a sweet, satisfying center. Cheesecake or cookie dough – pick your poison. Ready, Set, Indulge.
 
 
Cupcakes
Ingredients:
 
1 Cup All-Purpose Flour
3 Tablespoons Sifted, Unsweetened Cocoa Powder
¾ teaspoon Baking Powder
½ teaspoon Coarse Kosher Salt
1/8 teaspoon Baking Soda
¾ Cup plus 2 Tablespoons Sugar
½ Cup Unsalted Butter, Room Temperature
2 Large Eggs
1 Teaspoon Vanilla Extract
3 Ounces Bittersweet Chocolate, Chopped, Melted, Warm
½ Cup Whole Milk
 
Cheesecake Filling (my Chocolate Chip Cookie Cheesecake) OR chocolate chip cookie dough
 
 
Directions:
 
Preheat oven to 350 degrees. Line muffin pan with 12 paper liners.
Mix first five ingredients into a medium-sized bowl. Set aside.
In a large bowl, beat sugar and butter together until fluffy. Beat in eggs, one at a time.
Stir in vanilla and chocolate until well blended.
Beat in flour mixture alternately with milk. Beat on high speed until well blended, occasionally scraping the sides of the bowl.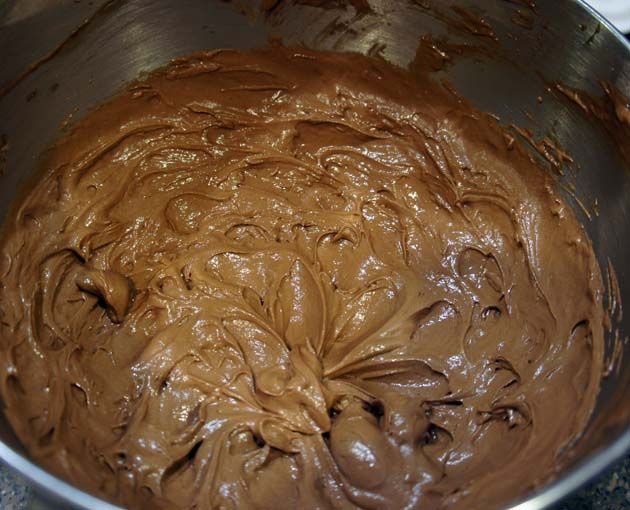 Divide batter among cups, 1/3 full if you desire cheesecake filling and ¾ full if you desire chocolate chip cookie dough filling.

For Cheesecake Centers: Using a tablespoon, hollow out the center of each cupcake and place 1 Tablespoon cream cheese filling in each center.
Bake cupcakes until toothpick inserted into the center of the chocolate cake part comes out clean, about 20 minutes. Cool 10 minutes in pan. Cool completely on wire rack.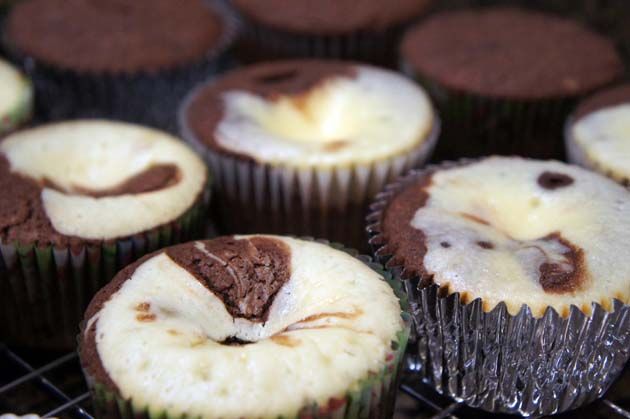 For Chocolate Chip Cooke Dough Centers: Cut a whole in the center of the cooled cupcakes, and then scoop the cake out. (I find an icing tip useful for this). Then stuff the center of the cupcake with a generous amount of cookie dough.

Top the cupcake with Chocolate Icing. Recipe follows.
 
Chocolate Frosting (adapted from www.visionsofsugarplum.com)
Ingredients:
 
2/3 cup granulated sugar
1/3 cup all-purpose flour
3 tablespoons unsweetened cocoa powder
1/4 teaspoon salt
1 cup milk
1 cup unsalted butter, softened
1 cup semi-sweet chocolate chips, melted
 
Directions:
In a saucepan, whisk together first five ingredients. Bring mixture to a boil, whisking frequently to make sure the mixture does not burn. Boil 1 minute or until thickened; remove from heat, transfer mixture into a small bowl and refrigerate until completely cooled. (Mixture is of pudding consistency.)
Using a mixer on medium speed, beat butter until creamy.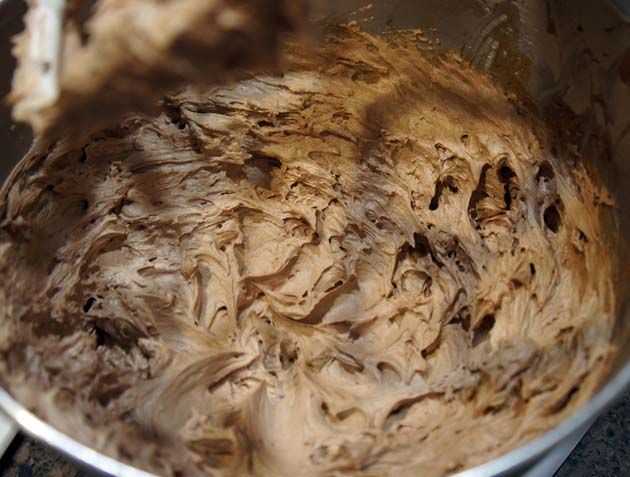 Beat chocolate mixture into butter until well combined, adding small amounts at a time. Beat in melted chocolate chips until well combined and fluffy, about 3 minutes on high speed.
Spread or pipe frosting onto cupcakes.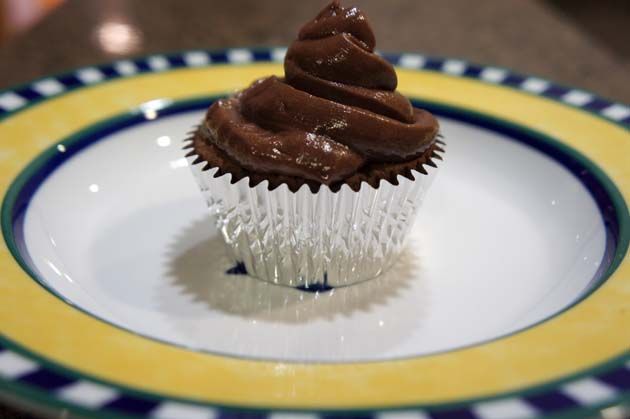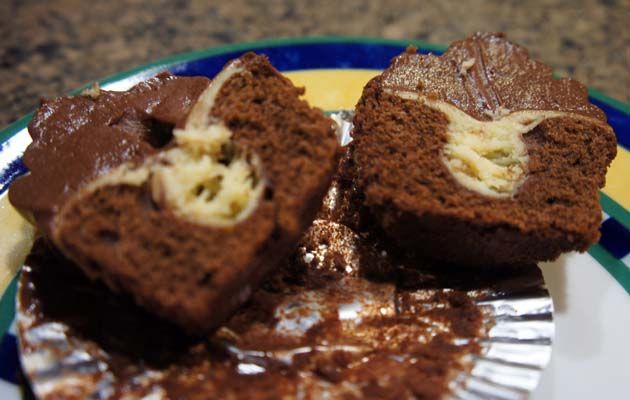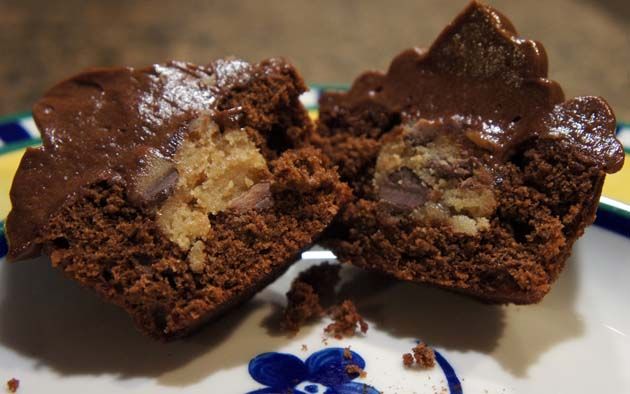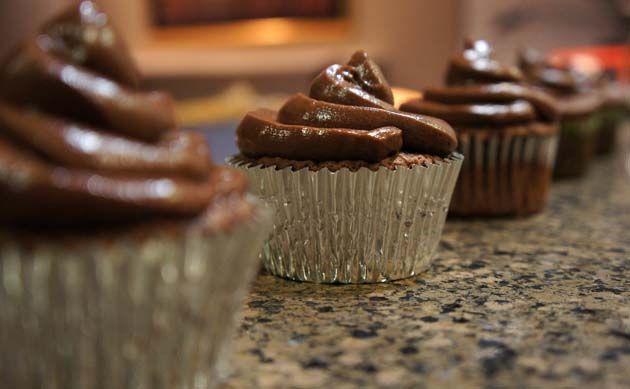 *If filling the cupcakes with chocolate chip cookie dough, store them in the refrigerator, as cookie dough has raw egg. (Refrigerating also makes the icing set more).
You Might Also Like...