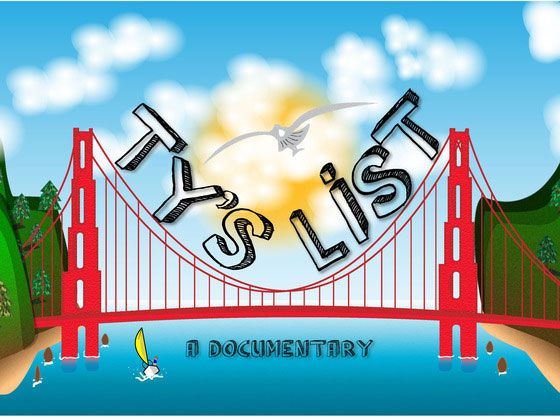 On May 13th 2011, Northwestern University graduate Tyler Lorenzi died when his boat capsized in James River. A beloved member of both PWild and the Northwestern Sailing Team, Ty's death was a tragic accident that shook the Northwestern community. However, two current Northwestern students are making a documentary to showcase how Ty lived his life – this documentary is known as Ty's List.
The two students are Jesse Swedlund, an RTVF and philosophy junior, and Benjamin Prawer, a communication studies senior. Swedlund met Ty through PWild and Prawer knew him from the sailing team. The documentary focuses on a list, written by Ty himself, of activities to do when visiting his hometown of San Francisco.
"This list kind of fell into my lap. Somebody had emailed the PWild listserv and said 'Hey I'm going to San Francisco, what are some cool things I could do there?' and Ty emailed back with this really awesome, cool insider list of San Francisco," said Swedlund.  "The night after Ty's Chicago memorial service, Victor, who had originally got that email from Ty sent it over the listserv just saying this is the kind of guy Ty was. You can really see Ty's spirit alive in this list. "
Swedlund had wanted to immediately complete the list himself, but he thought the list would make a perfect documentary. He told his friends, including Prawer, who signed on as producer and his partner for the project.
"I felt like I started appreciating things more after Ty died and after I got the chance to look at how he lived his life," said Prawer.  "And I thought that this movie would be the perfect opportunity to spread this message to people who don't know me or don't know Ty."
The documentary will feature four of Ty's best friends traveling to San Francisco and completing his list. The group includes of Becky Chan, Ty's best friend from high school; Steve Roscher, a 51-year–old paramedic who Ty was close with when he lived in Virginia; Doug Hosking, one of Ty's best friends from Northwestern; and Cornelia Altenbuchner, the friend who was with Ty the night of his death.

Pages
You Might Also Like...