Anticipating a study abroad experience is both exciting and terrifying. The idea of studying in a foreign country may seem incredibly glamorous, but preparing to live on your own across the world can be extremely intimidating.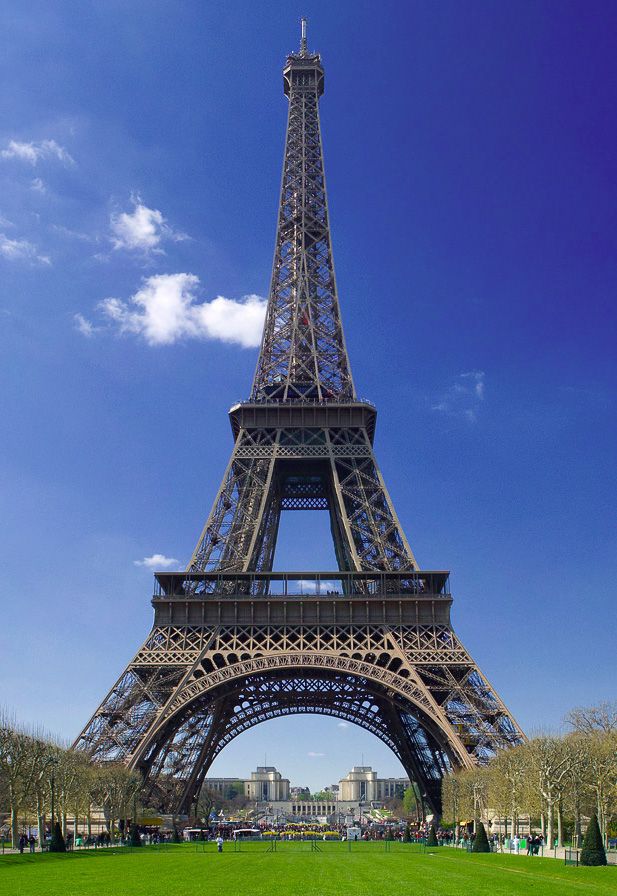 What to Expect
 
Keep an open mind.
 
It's fine to compare the similarities and differences of your host country and your home country, but don't be critical of the culture just because it's unusual to you. Also, consider outlining your goals for the trip, and be as specific as possible. For example, don't set your goal as being perfectly fluent in the country's language after a quarter or two – instead, expect that you'll speak the language everyday and use as little English as you can.
 
"If your expectations are too big, you risk being disappointed," said Madame Margaret Dempster of Northwestern's French department. "Set expectations for yourself like where you want to travel [and] what you want to do."
 
It may be comforting to establish a group of American friends when living in a foreign country, but to truly appreciate the culture, it's important to befriend as many native inhabitants as possible.
 
"Try and branch out as much as you can. That will enrich your experience much more," Dempster said. "Speak the language as much as you can once you're there and before going. Know the French won't seek you out, you may need to be more proactive and introduce yourself."
 
Don't forget about your health, both physical and emotional.
 
When abroad, definitely take advantage of all the exciting changes in your life – legally drinking, indulging in the exotic food – but don't forget to take care of your body. Even simple things such as drinking enough water or getting enough exercise are easy to forget.
 
"Sometimes, when you're going into a new culture and going through a cultural adjustment, it's easy to get caught up in the thrill of being abroad, being a new place, meeting new people. We want to remind students that it's important to take care of yourself, to stay healthy," said Alicia Stanley, Associate Director of Study Abroad.
 
Frequently, students experience mood swings when studying abroad in a foreign place. It's not unusual to occasionally feel depressed when immersing yourself in a different culture.
 
"Going abroad [is] such a thrill, especially in the beginning," said Stanley. "There's a honeymoon phase -- you're learning all these new words, meeting lots of people, making new friends, getting to travel… [But] there are going to be periods in your study abroad experience where it's not that euphoric. There'll be times where you get a little down in the dumps, or think the [natives] aren't nice, or aren't understanding you."
 
Many students don't expect that their re-entry into their home country may be even more difficult than their original cultural adjustment.
 
"For me, coming back was harder," said Stanley. "I'd been through such dramatic life changing experiences and didn't always feel like people wanted to hear my stories. I felt like I'd changed a lot more than that and it wasn't quite understood."
 
How to Prepare
 
Do research.


Thoroughly preparing to study abroad can improve your experience; your preparation should extend beyond the usual chores like getting a Visa and international health insurance.
 
"Do research on the country you're going to," said Dempster. "Get a book before you go like Let's Go France. Books are [filled with] cultural knowledge."
 
Learn to cook.
 
For the students studying in a country that speaks another language, it's easy to prepare by watching foreign films, listening to the popular music, and reading the news. Also, brush up on your current events – for those studying in France, Dempster encourages watching TV5Monde, which will also help acquaint you with the language.  "Be able to discuss issues, current events, economics, the news, especially politics. Many Europeans like to discuss politics. Know that [at] the meal, you will sit and talk. That's the main event." 
 
While dinners can last for hours, cooking in Europe is also a very social activity. It's a good idea to learn about the cuisine of your host country and how to cook the basics. "[Especially with] home stay… social activities are in the kitchen. Meals are very important. Participate, ask them if they need help. It's another great way to learn everyday language," Dempster said.
 
Anticipate your future there.
 
Dempster also encourages considering your future with your host country or the language. "Have an idea for future study – you might want to minor in that language. Look at the culture with an anthropological gaze."
 
Again, the best way to prepare is to keep an open mind about your experience. Join activities when you arrive that allow you to meet others while pursuing your interests, and appreciate the differences between the cultures.
 
"If you set goals and are open to everything, how can you be disappointed?" Dempster said.
 
Student Experiences
 
"When you're like preparing to go abroad, you have a lot of expectations about like what the culture is going to be like and what other people kind of tell you. It's really important to not listen to them because everyone's experience is really unique. I had a bad homestay experience and I had to switch out. Not everyone gets off to the right foot right away but just because someone says like, oh, Parisians are snobby, doesn't mean it's true. The family i ended up living with was the sweetest family and totally took me in and made me feel so comfortable, so I think you can't let other peoples expectations and judgements come into play. In terms of preparing to study abroad, you just have to be ready to get out of your comfort zone because it isn't America anymore. Places like Paris and London are really globalized and there are a lot of American things that will be familiar to you there, though they are done in an entirely different context because in Europe there are traces of American life there, through commercial things. Just take a step out of familiar territory and go explore what is local and what is from that area, because if you don't, you'll find yourself regretting it on your flight home. When taking a step off the grid, you come to appreciate it a lot more than if you do this easy Americanized version of what life is like there." Madison Loew, junior, Paris fall 2011
 
"I was actually most scared of homesickness and missing out on stuff at Northwestern because you're probably gonna have a lot of friends that don't go abroad, but once I was there, I realized that Northwestern was gonna be there when I got back… It's really important to take advantage of the time you have there because it's actually really short… Don't waste any time! I know a few people on my program sort of regretted it at first just because they were homesick, but I think it's important to just get into it, to stay busy, to make the most of what you can out of your time there, because it really is a once-in-a-lifetime opportunity ." Elise Jacquet, junior, Dublin fall 2011
 
"The first few weeks were really intimidating because you get there and no one's gonna help you. The place where I was spoke mostly French and not many people knew English. And then you start getting your homework which is all in French, and you realize you're gonna have to write in French and take all your classes in French and converse with your [host] family in French. A lot of time my host mom would ask me a question and I knew what she'd say but I didn't know how to respond. The cultures are different, so everything you do you feel like everyone looks at you like, 'oh, stupid American.' But then my host sister came back from being abroad and we ended up being friends, and I got better at French so my host mom started to understand me. My [American] friends and I started making French friends. At first you feel isolated when you try to integrate more into society, but life got better." Rebecca Gausnell, sophomore, Arles summer 2011
 
You Might Also Like...