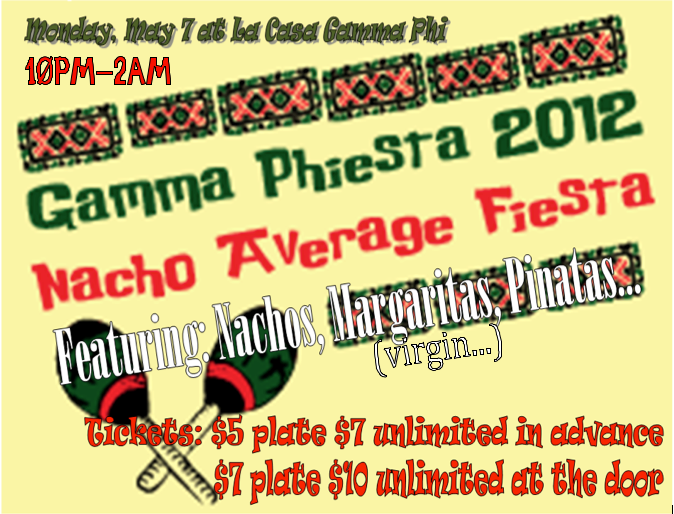 Sad about the extreme lameness of Monday nights?
Sick of Burger King being the only place open late at night?
Can't wait to munch on nachos and virgin margaritas?
Love donating money to one of the United States leading non-profit youth-development organizations, Campfire USA? 
Come to Gamma Phi Beta on Monday May 7th from 10pm to 2am to enjoy great food, great people and a great cause. Buy tickets before hand from a sister or just show up and buy one at the door!
***Information taken from Facebook***