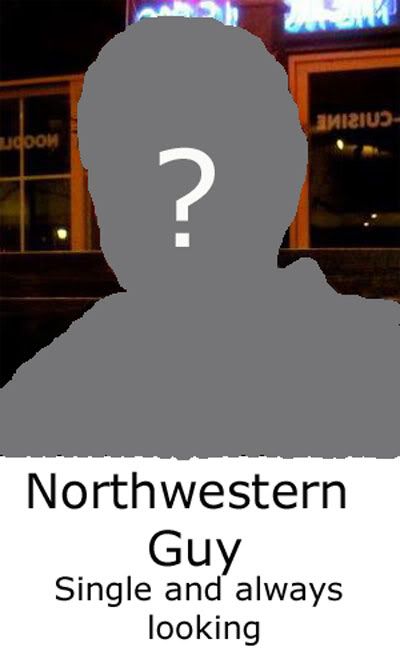 What up girlies? Hope you're all having a fun spring. According to the boss, the new reader submitted question inbox is a hit, leading us to have plenty of juicy, intriguing questions to write on. This week's question may be the pinnacle as this topic has plagued the Greek girls of Northwestern for years: Do girls' greek life affiliation affect how guys view them?
I was fortunate enough to be walking by Kellogg when the rushies of 2012 were receiving their bids. You would've thought the Apocalypse was coming. Some were screaming, and the others were crying. But before you think your life is over/made, I have news for ya, it doesn't matter to guys, at least not the guys you want to date. Why? Because sorority rush is the single most f***** up thing about greek life.
Sorority Rush in a nutshell: Turn it into a job interview, but you can't discuss the stuff that makes up 90% of a girl's life in college (Drinking, Partying, and Sex). How is anyone supposed to make an accurate judgment based on this process? Trick question, you can't. Why do you girls want to make it so hard on yourselves? The same goes with Crush Parties. The whole point of those is to invite some guy you want to hook up with, but instead of a girl just asking me, I get an ANONYMOUS evite. Now it becomes a wild goose chase because I have no idea who deemed me worthy of attending their crush party. I know most girls text the guys they crushed to give them a heads up, but that didn't happen to me on two occasions, therefore leaving me clueless as to who had it hot for me.
There is one thing that guy's will look for based on what sorority a girl is in, how b*tchy is she? Like guys in top frats, girls in top sororities have a greater tendency to get arrogant. It's basic human nature, if someone has been deemed the best, it gets harder to stay humble. But that doesn't mean I going to put up with it. And some guys do only date girls in certain sororities; those guys are also douche bags. That means they're partially dating a girl to hold up their image. If some guy won't date you because of the sorority you're in, he's only saving you time because he's not the kind of guy you want to be dating anyway.
Hope this helps calm some turmoil. To sum it up, if I'm attracted to a girl, and she's fun to hang out with, I couldn't care less what house she's in. I date a girl for the girl, not to better my image.
 
Curious who "Northwestern Guy" is? Check out his profile... maybe you can figure it out!
  You can ask the bro blog your question on the next page!

Pages
You Might Also Like...