Welcome to the Bro Blog!
One of our readers asked the bro blog "What is the ettiquette for asking out a guy that you intern with? My internship is ending in a week and I really want to see the guy that I intern with again. What are your guys thoughts?"
They answer that question, and give us the D.L. on making the first move (can we? how?) in this weeks blog!
Check them all out and enjoy:)
Looking for a specific blogger? Click on their names to navigate to their post!
J.P. Bowgen
Mike Mallazzo
Ben Shartar
Ask a question!
Time is winding down and you want to ask that guy out from your internship. My question for you: why haven't you done it already? Take a little initiative and let him know that you'd like to see him again. It isn't often that guys are asked out. It may catch him off guard, but don't worry about that. If anything he'll appreciate your courage because let's be honest, girls rarely ask guys out. 
 I know, you're probably thinking: what happens if I get rejected? You may not like my answer, but it happens. There is a rejection possibility, but that should never play into your decision to take an initiative. Nothing ventured, nothing gained. This brings us to a bigger question: can girls ask guys out in general? My answer: absolutely. Don't ever feel constrained by social norms. If you like the guy, there is no reason that you shouldn't ask him out. Guys can be a little too clueless sometimes and may not catch a hint. If you wait for him to make a move, you'll never get what you want. 
 So, when you do finally decide to make a move, here's how to do it. Don't be overly aggressive with your offer; it'll make you look desperate. Bring it up in conversation rather than having it as the crux of an encounter. If you can't back it up with casual chitchat, it'll be extremely awkward if things don't work out. Not to mention, starting with this "offer" can be unappealing if he's caught off guard. No one likes being put on the spot. Theoretically, you know him to a certain extent, so conversation shouldn't be too difficult. Disguise it between sentences to keep him relaxed and then bring it back up in a text or a phone call at a later time. Just take small steps. 
 When you do get the chance to see him again, keep things casual. Most guys aren't looking to jump into something immediately. Again, take things slowly and just live in the moment. For a situation like this, that's the best advice I can give you: live for the here and now. Make your date the best it can be and don't think about anything else. Get him laughing at you're heading the right way. 
 If things end up well at the end of the night, make him think the date was his idea. It's easy—a simple thank you will suffice. Give him a hug and maybe a kiss on the cheek or more if you think it's appropriate. It'll give him a little confidence and he'll be more likely to suggest it at a later date. That is the goal, isn't it?
Just remember to never stick to social norms. They're stupidly restrictive and when you want to see a guy again, they make it almost impossible. So take it slow, live in the moment, and see where one night will take you. Unpredictability is more fun than you think, so embrace it.
 
 
Go to the next page for Mike's bro blog!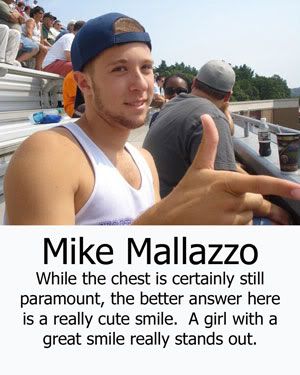 I'm Back Ladies, 
Hope you missed me. Natty lights were half off at Jewel and American Eagle had a two for one sale on polos last week so the bro blog had to go on a quick hiatus. Just kidding, I had midterms but I know that the bro blog should always be my second priority (after remembering to call my mom) so I'm back to answer reader questions!
We were asked what the etiquette is for asking out a guy that you intern with as one of our readers was fortunate enough to find a true pearl amongst the oysters of corporate America. First off, I approve of office romance as it worked out so well for Jim and Pam that I believe this crush has to be pursued. Though offices don't seem like aphrodisiacs, it is a proven fact that second to teen sleep away camps, college internships are society's breeding grounds for attractive and intelligent students. Therefore, the odds are clearly ever in your favor here. But since Prince Charming doesn't look like he's going to move first, this is a case where it is up to you not just to drop hints, but to actually cross that threshold and make the first move to secure that you find love in what seemed to be a hopeless place.
Many girls wonder if it is acceptable for them to make the first move and the answer is an absolute and definite yes. While, it is best to simply flirt and try to bait the boy into pulling the trigger, some guys are shy and others just don't pick up subtle clues. And if there is one thing that this bro blog better have taught you, it is that girls with self-confidence can be undeniably sexy. If played well, a girl outright suggesting a date is perfectly cool. If this seems too bold for the situation a simple phrase such as "hey come grab drinks/coffee/dinner this Friday with me" works wonders. This creates uncertainty in the guy's mind as to whether this is a romantic advance or just something to be done as friends but either way he'll feel comfortable. Now you'll have the opportunity to read his body language and see if he's into you and send signals to let you know he's your guy. Most likely, an invitation for a first true date will follow from him but if you lose patience, this is a great opportunity to make your move.
Two decades from now, you will likely be married to a great man and live in a nice house with a kid that is captain of his school's baseball team. But as you turn 40, you will look back on that cold, sexless summer that you spent before your 21st birthday dreamingly staring down that hot intern who went on to become the next Johnny Depp. And you'll sigh knowing that if you had just asked him to grab Starbuck's, you could have the best story to tell the moms at soccer practice. So find the courage to ask be the girl that boldly asks the hot intern out and I guarantee you'll reap the rewards for the rest of your life.
Don't get a tramp stamp for your 40th birthday,
Mike
 
Ben's got something to say... keep going!!!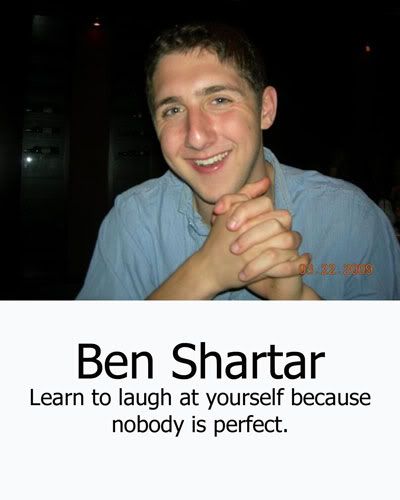 So you like a guy that you intern with and the internship is ending. There are two possible endings here. One is summed up by the song "My Heart Will Go On (Love Song from Titanic)" by Celine Dion, and the other is summed up by "Let's get it on" by Marvin Gaye. 
Okay, so let's be honest, there are more than those two outcomes, but for the sake of brevity and me having to think of more songs, let's leave it at that. If the time window to make a move is ending, what is the worst thing that is going to happen? Either he says yes and you two hang out again or he says no and you don't see him again. Is it really that bad if a guy says no and then you never see him again? No, so to quote Woody Harrelson, "Nut up or shut up".
Now onto a girl making the first move in general. I am going to be honest, sometimes it is cool and sometimes it freaks me out. I know it is a little contrary to the above comment, but that is in an all or nothing situation. And no, i am not really sure why it does this. I think the best way for a girl to make the first move, is to just hint to the guy that he should make the first move. The best way to convince someone of something is to convince him/her that it was his/her idea to begin with. This can be anything from giving him "the look" to a little bit of innocent contact. Guys sometimes are scared and not the smartest of beings, so give him a hint that it is okay to make the move. Making the first move is kind of like a right of passage for a guy so just facilitate his passage. However, if he is completely socially unaware, then do what you must do. You will regret the things you don't do more than the things you do. Don't live in regret, just live.
You can ask the bro blog your question on the next page!

You Might Also Like...