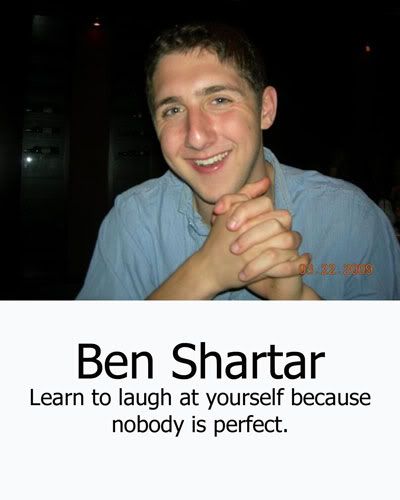 A friend with benefits relationship sounds like a great thing. Free hookups without any of the strings or attachments that plague relationships. However, think about one thing. If they were as great and as easy as they seem, don't you think you would see more of them? Exactly. The inherent problem I have seen is that one person in the relationship likes the other one more than is reciprocated. For a time this person might be content with hooking up with the guy/girl they like, but ultimately it is doomed to fail because something called self respect and emotions generally does not allow it to continue. When the beneficial friendship reaches this point, two things can happen, it can split apart (usually leaving one person hurt) or it can evolve. Reasons it might evolve could be any number of things. It could be he/she needed time to realize his/her feelings, maybe he/she saw something unseen before in you, or maybe there was just a change of heart. WHile there is a chance a friends with benefits situation could progress to more, I would not recommend it. Most times I have experienced a situation like this, it has become really awkward and one person gets hurt (possibly me, possibly the girl, a man must have his secrets). One time I tried it, math class got really really awkward, so if you do try it, make sure it is not with someone you are forced to interact with on a daily basis.
Now on to formals. I have a couple examples of possibilities:
• Invite a person you like: It is pretty simple. Either someone you have been hooking up with or have been flirting with. All you have to do is ask. Without the risk there is no reward, so don't pussyfoot around the issue and just ask him/her.
• True Blind Date: How much do you trust your friends? Hopefully enough that when he/she says "I know the perfect person for you," they mean it. THese are risky, and I tried it once and all I have to say is the result was not good, and she was not perfect for me. 
• Fixed Blind Date: These are a way to ask that girl/guy out you have eyes for, but really don't know well enough or are too shy to ask yourself. You find a good mutual friend to set up an arranged pairing. 
• Invite a friend: Always a safe choice if all else fails. Choose someone you not only are good friends with but you know will be a good date and someone to have a lot of fun with. 
• Go Stag: I wouldn't recommend it. Not much else to say
• Bring Your Cousin: I would say go stag over this one. Although, I have heard this is a popular option in the south.
If a guy asks you to formal, it can mean any one of the above options, and the best advice I can give you is to think about your interactions to this point, and figure it out yourself which one you are. Or, you can always send in spies to figure these things out for you, everyone else does it. All I have to say is take the person you most want to spend your formal with, and if there is a girl/guy you like, the possible rewards are much higher than the possible risks, so go for it! Dance safely my friends.
Read what "Northwestern Guy" has to say!

Pages
You Might Also Like...