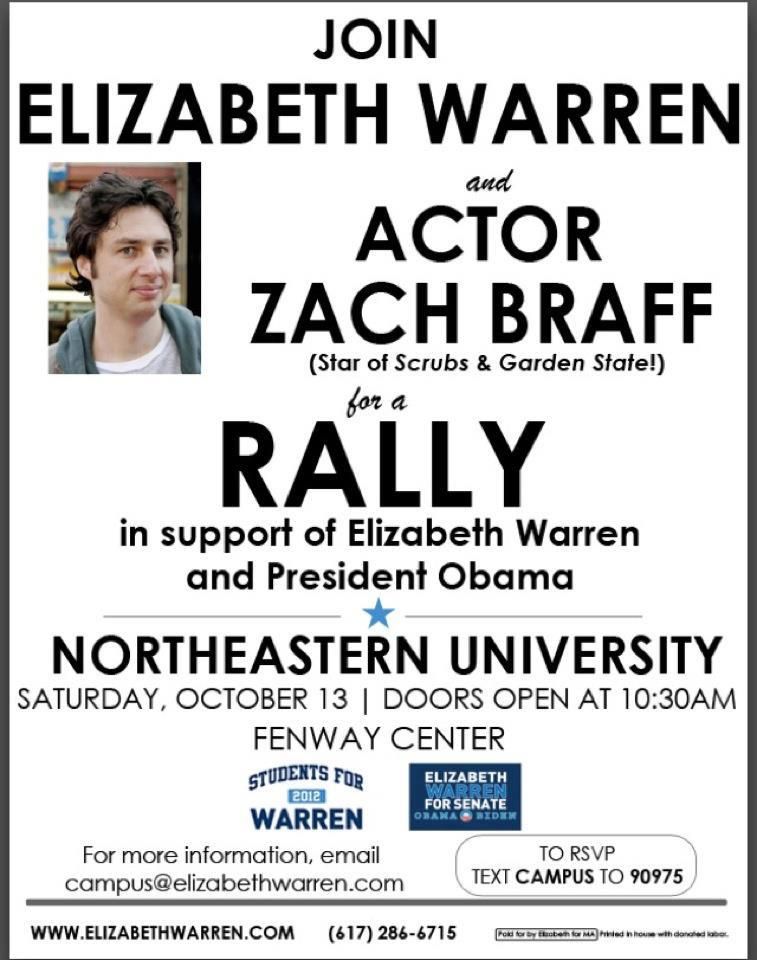 Star of Scrubs and Garden State, Zach Braff along with Democratic nominee for Senate, Elizabeth Warren, will be visiting Northeastern. The rally is free and hosted by Northeastern College Democrats.
Those interested can check out the Fenway Center this Saturday, Oct. 13th at 10:30 AM; doors will be open at 9:30 A.M. for those who want to help out with voting registration.
Check out the facebook event here.