You know the type. That one book that you absolutely love but you hate that you love it. The bookworms and the young romantics know exactly what I'm talking about. This is an entire list compiled of those novels that will rip your heart out, tear it into pieces, and make you want to read it all over again. Buckle up and hold on tight, because here we go:
8. If I Stay by Gale Forman
This one is a tear jerker. Even if you've already seen the movie, one must experience this book as a novel. From spinning POVs to the perfect love story, If I Stay has it all. A star cross love story about a girl and her boy band boyfriend, a tragic car accident, and a decision of fate. I remember reading the ending while in my freshman year art class from the iBooks app. I was not aware that I was already at the ending as I was fighting back tears in the middle of my high school art studio. If you like a classic romantic sob story, If I Stay is perfect for you.
Love it scale: 8/10
"Hate" it scale: 5/10
7. Eleanor & Park by Rainbow Rowell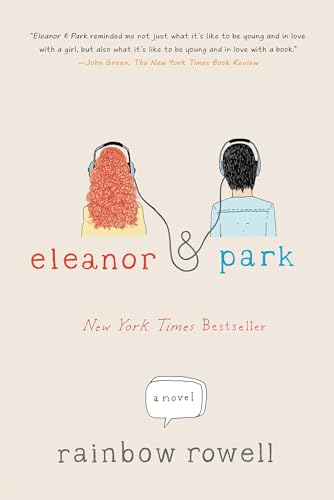 This story is truly a gem. Though, as always, watch out for open-ended endings. While we do tend to love love stories such as this one, you will surely be frustrated once you've finished. But fear not bookworms, Eleanor and Park is for everyone. It is a diverse, quirky love story for anyone who loves awkwardness, music, or genuine young love. Eleanor and Park has it in the bag. 10/10 guaranteed heartbreak for readers of any age who dare—well played Rainbow Rowell, well played.
Love it scale: 7/10
"Hate" it scale: 4/10
6. All the Bright Places by Jennifer Niven
All the Bright Places entails the good, the bad, and the ugly. It's truly filled with everything. Mental illness, teen rebellion, adventure, classic high school stories, love, and whatever else you avid readers are familiar with—this book has it. It hits the spot on what it is like to be a teenager and sometimes, you just need a good book to relate to. Fair warning: you'll know what's coming, don't assume it's a happy ending but enjoy the ride along the way.
(Disclaimer: for those who prefer not to read about touchy subjects such as mental illness or suicide—this book does focus strongly on it.)
Love it scale: 8/10
"Hate" it scale: 8/10
5. Delirium by Lauren Oliver
An all-time favorite. Delirum is the first of a trilogy that will break your heart while also filling it with love and a new found sense of adventure. It's rebellious, lustful, and beautiful. A story of a girl lost in a world where love is forbidden and a boy who lives on the wild side—you can't help but fall in love with this book and the characters within it. If you're the type of reader to pick up a novel and finish the series in less than a week or even a few days, you've stumbled upon your best and worst nightmare.
Love it scale: 9/10
"Hate" it scale: 7/10
4. The Program by Suzanne Young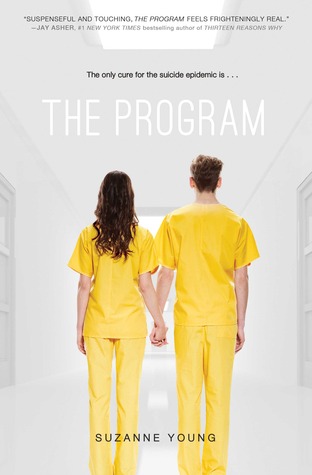 A world in which teen suicide is an epidemic, "the program is the only cure," or so they say. This is the type of novel that will frustrate you, make you fall in love, and make you cry all at once. A hybrid of All the Bright Places and Delirium—you won't be able to put it down. Filled with secrets, lies, and love, The Program will whisk you away.
Love it scale: 9/10
"Hate" it scale: 8/10
3. It Ends With Us by Colleen Hoover
This book, however, I cannot attest to—a trusted book-lover source recommended me this one and insisted it as a must read. I've only heard the rumors of the heartbreak it leaves behind. There is no doubt in my mind that It Ends With Us will end in a catastrophe of me sitting in my room at 3am while I'm wiping my face with tissues and wondering why I ever picked it up. Do you dare? I'll be picking it up and probably regretting it later, right along with you.
(Source's scale)
Love it scale: 10/10
"Hate" it scale: 10/10
(We are in for a rough ride…can't wait.)
2. We Were Liars by E. Lockhart
I'd like to start this first and foremost by saying, I have never been so incredibly blindsided by a plot twist. We Were Liars is so good, you'll finish it in less than one day and then be crying the rest of the week. It is about a rich family and their summer get-a-ways. Follow the story of Cadence and her cousins as they grow up and adventure around their private island every summer. The writing is artistically capturing and downright beautiful. I admire this book in many ways and wish that I could go back in time to read it for the first time again. This book brings back the feelings of being a kid again and ends in a way that you'll never see coming. Good luck, my dear readers. You have been warned.
Love it scale: 10/10
"Hate" it scale: 10/10
1. Harry Potter by J.K. Rowling
Now, I know what you're thinking: "Harry Potter??? How could anyone hate Harry Potter??" But before you freak out HP fans, I'd like to say that this is simply a message to those "mainstream haters" out there. Because, I will admit for nearly 18 years of my life, I always shrugged Harry Potter off as the over popular book that I didn't care to give into. However, I recently decided to give it a try and now I'm pleading to everyone who has always shrugged it off. Who cares if everyone else loves it? Harry Potter is a modern day classic and if you haven't read it, you've only held yourself back from a basic life necessity. Whether you only read the first book, or you read them all, I highly advise getting lost in the magic.
Love it scale: 9/10
"Hate" it scale: 4/10 (Because WOW those books are quite lengthy)
And there you have it folks. 8 books that will keep you on your feet. Or rather, keep you up until the crack of dawn reading every last word. From love stories to adventures and everything in between, you have a lot of reading ahead of you. Stay curious, and never stop reading!