Thanksgiving break is the time when you can take a huge breath after all those midterms. It's a time for family and friends to gather around a massive amount of food, talk about their lives, and maybe even share a few secrets. Now before you start daydreaming about what it will feel like to finally sleep in your own comfortable bed, here are some quick tips to help you through this time of transition.
1) Play it cool: As soon as you put down your outrageously large bag of clothing in your room, odds are you're going to want to meet up with some old friends to catch up. These "catch-up" times are going to be useful for getting the "low down" on what's been happening in town, and how much your friends have changed over a few months. A good tip for these times with your buds is to play it cool.
Don't be surprised if they say some strange things (which they probably will) like how they got back together with that jerk from high school, how that girl who you thought was really nice turned out to be a backstabber or how they had this one hilarious experience that caused them to reconsider the way they view the world. No matter how different your friends might seem at first, the conversations that once caused a connection between you all will arise soon enough and it will be as if you never left home for college. 
2)
Just be nice:
Remember that person you were dying to get away from after high school graduation? You know, that person who you couldn't stand or that ex? Well, there is a possibility of bumping into them, especially if you live in a small town. But alas! These potentially awkward situations don't have to be so bad if you remember to just be nice. It's entirely possible that your time apart has made things better. And if it hasn't, well, just remember that you are going to go back to your beloved school in a couple of days. Or just pretend you're on the phone with someone and don't see them as you speed walk in the opposite direction.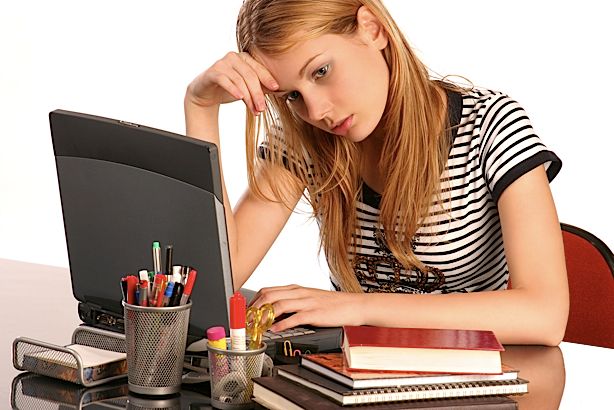 3)
As much as you might want to, DO NOT procrastinate:
It may seem like you have all the time in the world to get that assignment, project or test completed by a certain time during break. But in reality, you don't. Trust me, all of those days filled with hanging out with friends, movie nights, sleepovers, hopping from one family members house to the next and constantly texting your love interest adds up after a while.
Sooner or later, you will be wondering where the time went and how on Earth you are going to write that eight page history paper in 24 hours. Not so fun. 
4) Be patient and smile: The short amount of time between move-in day and Thanksgiving break has flown by, and you've matured into a young collegiette. Your newfound sense of freedom, your sleeping habits (if you have been sleeping at all in college) and your diet may not go over so well with your parents. Mom and Dad are expecting to pick up their baby, not a young woman that can fend for herself when it comes to getting food on the table (Ramen Noodles included). They will keep telling you what to do, how late you can stay out and that they are so happy that their little girl is home. Just be patient with them and smile. It's going to take some time for them to loosen up and realize that you are no longer a child.
5) Don't get irritated: Honestly, your parents are the least of your problems. Now your other family members, that's a different story. Be prepared to answer 50,000 questions such as: "Do you have a major?" "How do you like your roommate?" "What do you think you want to do after graduation?" Etc. etc.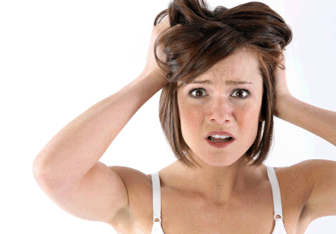 If you don't know what you want to major in yet, just be honest and tell them you are exploring different options. Most likely your family members will just nod and co mmend you for taking the time to choose something you really love. But beware! There's a good chance these questions will come up again, so be prepared to answer the same questions about your major, friends, roommates and love life many, many times. This may be the toughest part of Thanksgiving break (besides forcing yourself to complete that assignment you've been dreading). Remember not to get irritated!
Your family and friends genuinely miss you and want to know how you've been.
By the time you start eating some of that delicious turkey your mom makes, you will realize that this Thanksgiving break really hasn't been that bad at all. Sure, there may have been some tough times — like when your parents kept asking you who you were texting — but just sit back, relax and enjoy these times with your family. 
One last thing: Put down the fork…and save some room for dessert!
You Might Also Like...