So you've been accepted to one of the greatest universities in the US of A and can't wait to experience the exciting college life that awaits in the small town of Harrisonburg, Virginia. Freshman year, in my opinion, will be the greatest and best time of your college career. This is the time when you can experience a new atmosphere, meet new friends, and participate in new activities before the stress of major classes and projects clutter your schedule. With the help of current JMU students, I have compiled a list of things to see and do before your freshman year is complete; only then will you have truly experienced JMU at its fullest. (And of course creating your own memories will add to that experience!)
1.Visit All The Dorms
Okay, maybe you won't be able to visit every single residence hall, but check out at least one in each area. This way, you'll be able to see a diverse group of students and the difference in room styles on campus. Plus, if you're planning on living on-campus your sophomore year, you can get a head start on choosing which dorm you prefer!
2. Go Downtown
Harrisonburg has a lot to offer, and it is only a short walk down South Main Street! Check out this 
Vlog
or
article
to find out about some downtown favorites. I enjoy eating Jack Brown's famous burgers, browsing the Hometown Music shop, and painting pottery at You-Made-It! The farmer's market is also open every Saturday morning. Since it is difficult to travel without a car, going downtown is an easy escape from campus, but close enough to walk. 
3. Student Organization Night
Of course this is something every freshman should attend – this is the night where you can sign up for anything, even if you are not sure about joining the organization. Reading the e-mails and staying up-to-date with the activities can give you a feel for what strikes your fancy and what doesn't. The a capella groups also provide fun entertainment! (Mark your calendars for this year's event on September 4, 2012!)
4. Sit on the Quad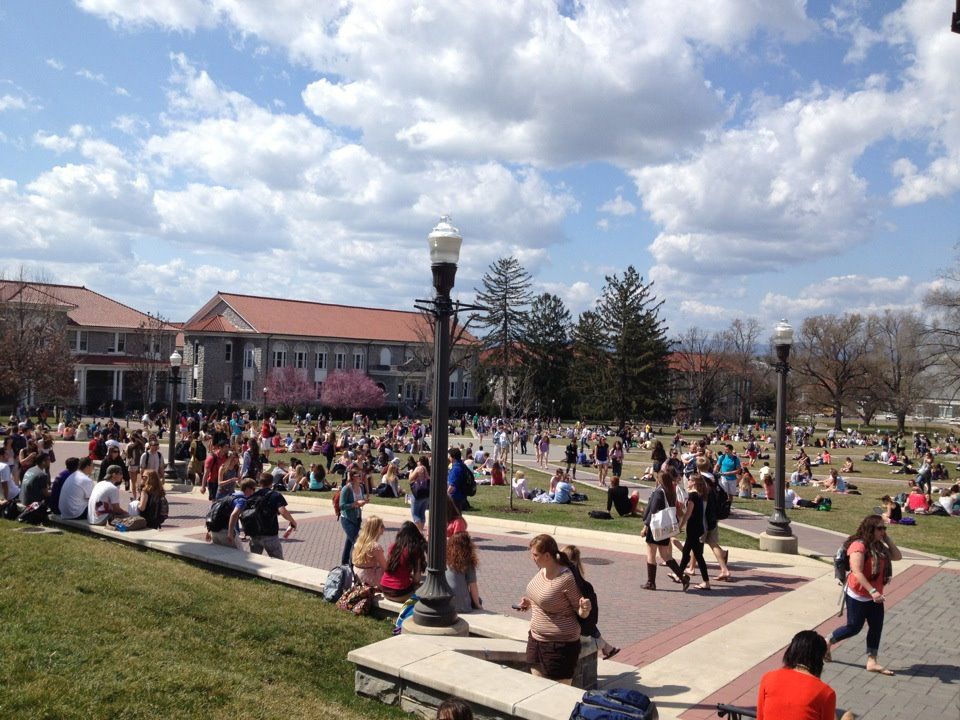 When you're not rushing from one class to another, take advantage of the nice weather and relax on the Quad. You don't even have to be with a group of friends – just bring a book, your laptop, or your homework and unwind from being cooped up inside buildings all day. You can even pet the cute puppies or join in a game of Frisbee! 
5. Win a T-shirt at a Volleyball Game
Everyone likes free stuff, right? JMU gives plenty of prizes away throughout the year, and during the fall season, the volleyball team gives the audience a chance to win a free t-shirt or a Domino's pizza! All you have to do is serve the ball over the net and aim for one of the targets on the other side. This event becomes a crowd favorite as everyone rushes to the court between the second and third games.
6. Go to a Concert at TDU
UPB (University Program Board) is constantly bringing in aspiring and favorite bands to play at TDU (Taylor Down Under). This is a nice time to listen to some music, chat with friends while the bands perform sound checks, or take a mental break from studying.
7. Late Night Breakfast 
Located at either E-hall or Festival, these events are held once a month from 10pm-midnight. Every breakfast has a different theme (last year we had Harry Potter, Space Jam, 90's-themed, and others), and games and prizes are provided. You are guaranteed to have a fun time!
8. Grab a Bagel!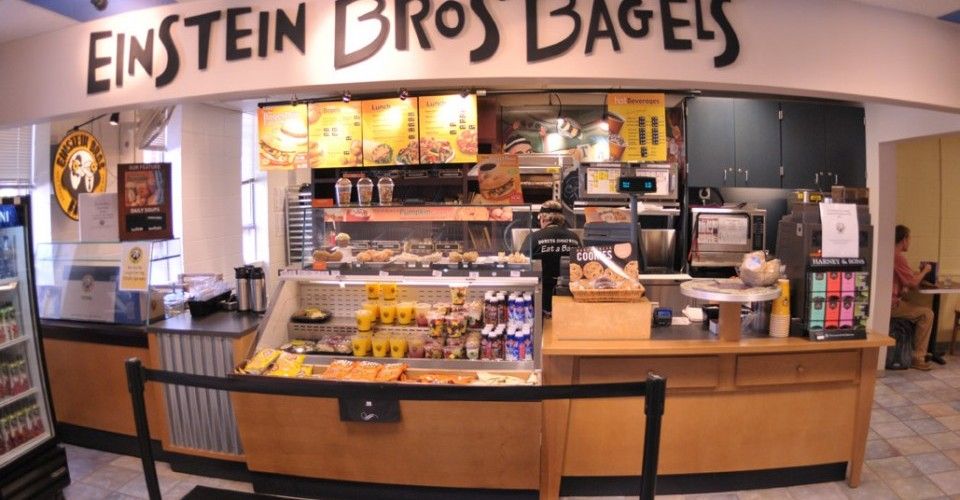 Before your 8am (or your earliest class), challenge yourself to get up earlier and buy a bagel at Einstein Bro's Bagels. They have many flavors and spreads, plus coffee to keep you energized through your lecture! 
Of course, I could name many more activities, but these are a few suggestions. Freshman year is what you make of it, so make a positive mark on the beginning of your college career. Start strong, end strong! Good luck, collegiettes!
 
You Might Also Like...