Your newfound love is everything you hoped for in a guy: smart, funny, cute, kind…the list goes on. Of course, you want to show him off and tell your closest friends how amazing he is. Although they want to be supportive, gushing too much about your special guy may have your friends going from being ecstatic to being annoyed and avoiding you like you have mono. Here's your guide to knowing what to tell others and what to keep to yourself.
 
The Little Things

 
Yes, it's adorable, but do your friends really need to know how it's oh-so-cute that your new guy hates carrots, or how he always includes a winky face in his texts? A little bit of gushi
ng is fine, and most friends not only expect it, but ask for the details. However, before you go on and on, consider your friends' situations. If they are single and bitter about it or have just had breakups, keep the details minimal. Give them enough to satisfy their requests, and then ask them about their lives.
It's great to be excited, but you don't want to make anyone feel lonely or nauseated. 
 
Facebook
 
If you're happy in your relationship, that's wonderful! Feel free to post some couple pictures, or write a status or two about picnicking in Purcell Park. If you've been dating for a while, it's perfectly OK to have a profile picture of the two of you. Just be sure that you're still your own person—don't put up 500 pictures of you two making kissy faces or post on each other's walls every ten seconds. The world does not want to see that!
 
Dirty Details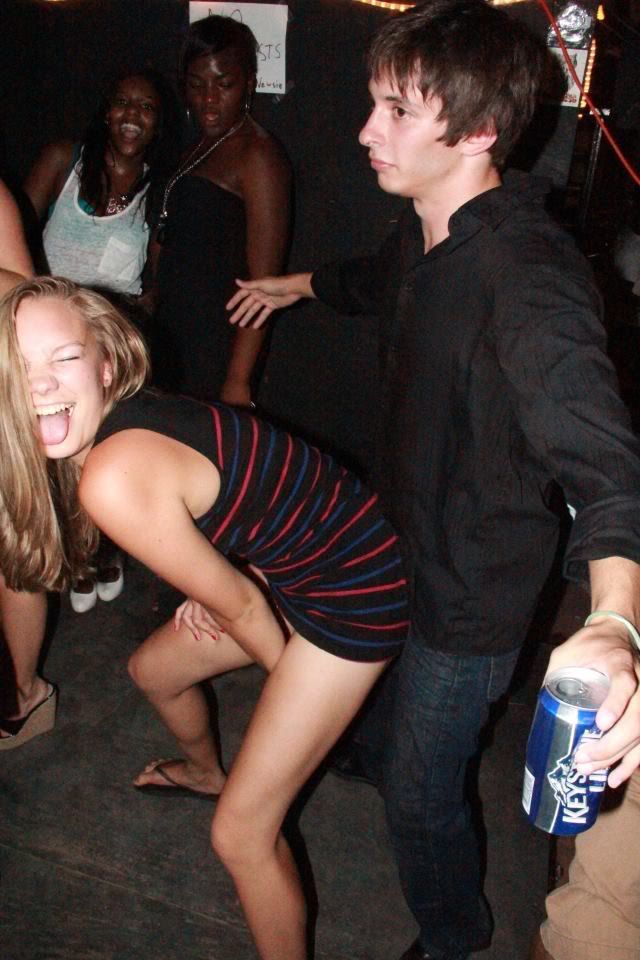 If you just got back from a "walk of shame" and feel great about it, it's fine to tell your close friends some of the raunchy details. As long as you don't go and tell your entire sorority, the sandwich guy at E-hall, and the Sheetz cashier, you should be in the clear. Just use your instincts and be sure to keep some things to yourself. If you would be embarrassed that one of your man's friends knew about something, then don't tell people about it. Remember that—even though this is college—your friends might judge your decisions.

 
The Big Things
 
Whether you've had a major argument or a scary Plan-B experience, you need to talk it out with someone who cares. Leave things like this to one or two close friends or an understanding family member. Even if all of your acquaintances would understand, it's still best to keep the situation relatively private. The last thing you want is advice coming from a thousand directions—or worse, people gossiping. If your friend's advice just isn't cutting it, try going to Varner House for their services; it's not crazy to ask for a listening ear.
 
Sometimes it's nice to talk with your friends about guys, but if you are seeing one too many eye rolls, it's time to call it quits for a while.  Use your best judgment, collegiettes!
You Might Also Like...