This week's campus celebrity is Khaleef Smith. Khaleef Smith is a Junior IUP Business Major who takes his business knowledge far beyond the classroom. Since his freshman year, he has been dabbling in many different business ventures on campus. If there is an opportunity to make money or help someone else make money, Khaleef is the guy to make it happen.
Khaleef was born in North Philadelphia. From the time he was a kid he was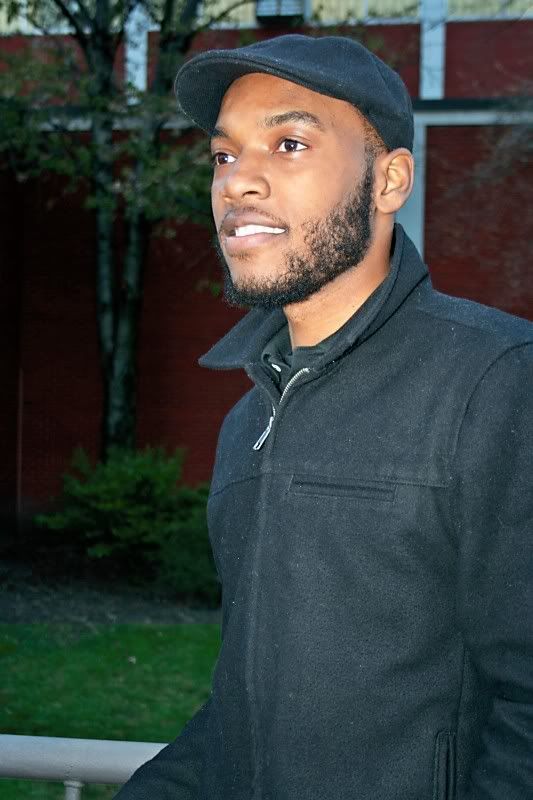 always finding ways to market himself and his ideas. In middle school, he would bake cookies and sell them to his classmates. Says Smith, "My advantage was that I knew how to bake them in a way that they would remain soft the next day."His business didn't stop there; he was always able to identify an open market.
"Anything that needed to be sold, I sold it," he says.
 Once he started attending Central High School, he would buy big boxes of candy from BJ's, a wholesale store, and bring them to school to sell to his classmates. When he entered college at Penn State Altoona he was always traveling to visit his friends at IUP—something that ultimately influenced his decision to transfer there the next year. The summer before his first year at IUP, Khaleef had an idea to create a place where IUP students can go online to eliminate their boredom. Two days after thinking of the idea he purchased the domain name for the site on August 17, 2010-- I-U-Bored.com.
When Khaleef first started the site, it was intended to entertain IUP students by relating all of the content to what was going on at the IUP campus. After gaining views from other schools, he then expanded the content so that the information on it was relatable to students and people on any campus nationwide. Today the site is comprised of many different pages that offer entertainment suitable for anyone. One of the feature pages is "The Blog Vids", a page that offers blog articles written by Khaleef and some fellow students. It also features videos that range from humorous content to serious news issues. "The Buzz" is a feature page on the site that allows artist with positive messages to post and promote their work. There are also pages on the site that allows viewers to play fun games and watch full-length movies.
Viewers can engage in a discussion about current events, shop, follow world news, watch music videos and more. The variety of content available on this page is enough to keep anyone entertained, because it was designed to meet everyone's needs. Today the site has received 11,000 views, is still up and running, and is becoming very popular among students.
           
Though it might seem simple getting to this point wasn't always an easy road.
" In the beginning I would become frustrated very easily because I was running the site alone, and I wasn't receiving many views. Marketing the site was difficult at first because I had to keep finding new ways to engage people or get their attention. Sometimes I would ask myself what was the point of it all?"
Pages
You Might Also Like...