Some of you may have gushed over Justin Timberlake serenading Mila Kunis with a flash mob in Grand Central Station in the hit movie, Friends With Benefits. Maybe you even made your own "period mix" after hearing the one that Ashton Kutcher made Natalie Portman in the blockbuster hit, No Strings Attached. The media morphs people's minds into thinking that being friends-with-benefits will always end with a blissful couple living happily ever after.
Sure it's good to be hopeful, but we collegiettes also have to be realistic- situations like this don't always play out as well as they do in the movies. But if it is done right, being friends with benefits can be fun and carefree for all involved. To help our readers out, I have compiled some tips on how to approach and achieve the "no strings attached" status without anyone getting hurt.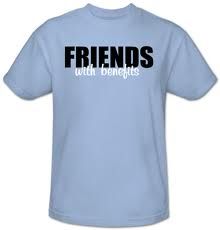 Before going any further, we should be clear on what the term "friends-with-benefits" means, so I asked around campus and here are a few answers:
"Friends with benefits is like being in a relationship without having the responsibilities and commitment, it's strictly physical not emotional."
-Melissa, freshman
"I think it's meaningless sex with someone you're comfortable with… great, fun, meaningless sex."
-Heidi, sophomore
"Uncommitted sex with someone who you are friends with and flirt with but don't like as more than a friend."
- Emily, Sophomore
Pages
You Might Also Like...