Relationships by themselves can be the most difficult things to handle without the disapproval of your peers and family. There is a sense of almost losing your true self being involved with someone else that is scary and unstable—you can go into a relationship one way, and come out a completely different person. This scares a lot of us, but what about the relationships that get unwanted attention from your family? What if you find love, or infatuation, in someone that your friends disapprove of? 
 
Same-Sex Relationships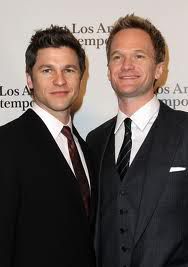 Without completely getting engulfed in the politics of these types of relationships, these are a good place to start. The first time I came out as bisexual to my parent, the initial shock-and-awe was only for the safety of my sexual health—not of who I was, why I was doing these things, and if I was "broken".
My best friend, Brandon, was unfortunately the recipient of the classic kicking-out and excommunication often associated with coming out to family. Upon sitting down and discussing his initial reactions to himself when he found out he was gay, and what it meant to him in familial context, his mother began to see that it was indeed a very difficult decision to make for him to tell her.
They are now on the mend, but some people can't even come out to their parents for fear of being beaten half to death—indeed a sobering fact that is coming to bigger light with all the recent talks of sexual inequality. Sometimes being open about their sexuality amongst friends is almost taboo as well. People cannot help who they find attractive and who they fall in love with—if you don't approve of same-sex relationships, remember that it is often just as hard for them to come to terms with it in this society as it is uncomfortable for you to accept. Disapprove at a quiet distance, and for goodness sake don't be mean.
 

Pages
You Might Also Like...