Ladies, as we all know college is the prime time for sexual experimentation. There are a vast amount of girls who use this time in their life as "the highlight of their sexual career". As a first year student, I have noticed that most of the girls that I have encountered are very promiscuous. In today's time, promiscuity is looked upon as a social standard, especially for young women in college.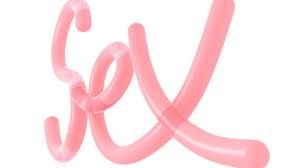 Young women are expected to dress up in mini dresses, bear massive amounts of cleavage, go to a frat party and have sex with almost any guy they have encountered. If they decide to go all the way, do they know how to protect their sexual health? Can these women tell if their partner has a sexually transmitted disease (STD)? What are the signs of an STD? What are the common sexual myths? Here are some statistics, myths and STD warning signs to help you protect yourself and your partner.
 
STD's- The most important part of sexual health is to know what an STD is. An STD is a sexually transmitted disease transmitted between two partners during vaginal, anal or oral intercourse. One in every four-college students has an STD while only 54 percent of students use condoms during vaginal intercourse*. Ladies, no matter what time of day it is make sure you always have a condom with you. Condoms prevent 98% of pregnancy but they FULLY prevent STD's.  The most common STD's that spread throughout any college campus are Human Papilloma Virus (HPV), chlamydia and genital herpes*.
 
·         Human Papilloma Virus (HPV) is a common cause of genital warts that eventually leads to cervical cancer. It is an incurable virus that has absolutely NO symptoms and is spread through skin-to-skin contact.
·         Chlamydia is spread through vaginal, anal and oral sex. Chlamydia also has NO symptoms. It affects women's reproductive systems by bacteria growing in the urinary tract that spreads to the cervix causing infertility. This can be treated easily if you get your annual checkup at the gynecologist.
·         Genital herpes is spread through skin-to-skin contact through anal, oral and vaginal sex. It affects the skin and mucous membranes around the genitals. The signs of genital herpes are small blisters around the genitals and mouth area. They are filled with clear to straw colored like fluid and are very painful. Once you have genital herpes you will have it for the rest of your life, and because it is a dormant disease it has occasional flare ups.
 

Pages
You Might Also Like...