Every girl needs the perfect BOB, battery operated boyfriend, if you're single or even in a relationship. Only about 35% of women receive an orgasm during intercourse so having a BOB is a needed necessity in these stressful times. But with BOBs becoming so popular nowadays, not to mention so many different types, it's hard for women to find the perfect toy. Listed below are the most popular types of toys on the market right now.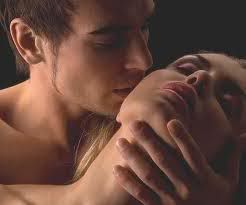 G-spot Vibrators
 
The best orgasm to achieve during intercourse is the G-spot orgasm. Women report that it is the most intense, pleasurable feeling they've ever felt. A G-spot orgasm is also the most difficult to achieve because it's difficult for some men to find our G-spot. But don't worry ladies! The G-spot vibrators are specially made to hit that perfect spot in seconds. It's curved at the right angle to achieve that mind-blowing orgasm. Plus, it vibrates to increase your pleasure. G-spot vibrators are the perfect toy for anyone whose man can't find their special spot or if you're feeling really aroused or stressed and need a giant relief.  
 
Dual-Action Vibrators 
 
These vibrators are one of the most pleasurable vibrators out on the market right now but they are also the most expensive. But trust me ladies, they're worth the price. These are like the Superman or Batman of vibrators. They're really fun and great for ladies who are adventurous! These vibrators come with multiple vibrating settings, usually from three to ten, and they also move! Yes ladies; move. Depending on the vibrator, they can swirl, twirl, spin, or even thrust with just the touch of a button! They usually come with a clitoral vibrator attached for double pleasure! Dual-Action Vibrators are great for single ladies or ladies who don't have time for a man, and want to take control of their own pleasure. These vibrators will have you forgetting that real men even exist.
Pages
You Might Also Like...