Tuesday How To: Caramel Frap
This recipe will be a life saver if you love Starbucks as much as I do.
Not only does it cost way less than those pricy coffee house drinks, it also has much less calories!
The best thing about this recipe? It tastes very similar to a coffee shop-made drink for only a fraction of the cost! So give this recipe a try and you will be surprised how much you'll enjoy it.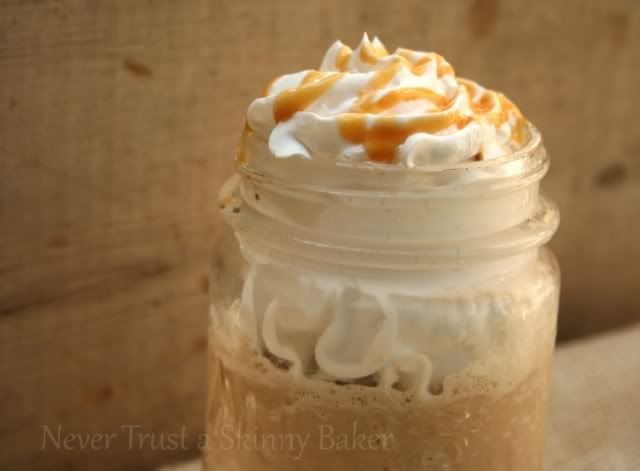 What you'll need:
Milk
Ice Cube tray
4.5 oz. Cold brewed coffee
3 tbsp Fat Free Vanilla Creamer
Caramel Sauce (Smuckers brand works well)
Directions:
The night before:
1. Freeze milk into ice cube tray (1 standard tray will be sufficient)
2. Brew & refrigerate coffee overnight
 
The next day:
1. Put ice cubes, coffee, and creamer into blender.
2. Add caramel sauce, as much or as little as you want.
 
Easy as that! Top with whip cream & more caramel if desired!
http://thenotsoskinnybaker.wordpress.com/2011/08/01/skinny-caramel-frappuccino/