Aimee Wronski is a sophomore here at Illinois State and a member of the Women's Soccer team. The ISU team belongs to the Missouri Valley Conference and recently just participated in an NCAA conference tourney, which is a huge accomplishment. Aimee has been playing soccer for her entire life and we were able to hear her exclusive story!
HC: How did you start playing soccer?
Wronski: My aunt was the reason I started playing soccer. She played at NIU, and I looked up to her ever since. She was my inspiration ever since I was little. She still plays and that makes me inspired even more.
HC: How long have you been playing soccer?
Wronski: I have been playing soccer my whole life. Since I was about 3 years old started playing kiddie kickers!
HC: What is your soccer history?
Wronski: I played for a couple different soccer clubs. I played for Kickers United out of Elgin for quite a few years and then my last 3 years of club soccer I played for Crystal Lake Force. I have been a forward my whole life, but this year I am playing center mid for the college team! I love it!
HC: How do you balance school, soccer, boys, etc?
Wronski: School, soccer, and my boyfriend is not too hard for me to balance out. Although, balancing school and soccer can be very tough depending on the week. I work really hard in school, and stay on top of my assignments and what I miss when I am traveling. It can be hard and stressful at sometimes, but I stay very focused on school when I need to be focused on school, and soccer when I am on the field. As far as balancing my boyfriend in all of that, he supports me so much and he knows how busy it can get because he also plays college soccer. So as far as balancing him out, it works out perfectly!
HC: What's it like playing in an NCAA tournament?
Wronski: It was amazing being in the NCAA tournament! It was such a great experience. Even though we lost in the first round last year, it was something I will never forget about!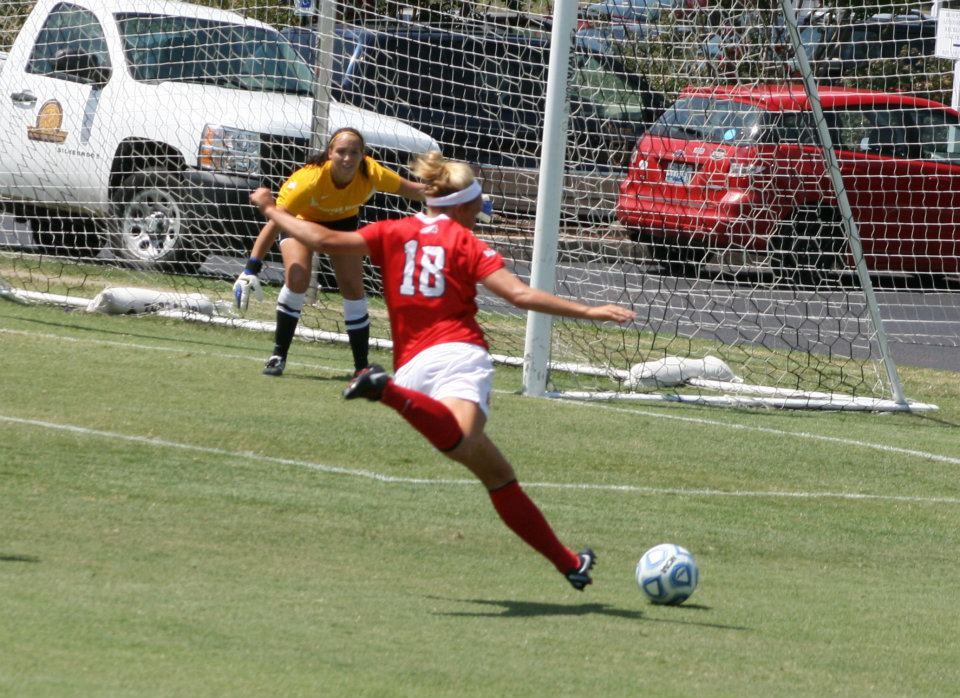 HC: Do you have any pregame rituals?
Wronski: My pregame rituals are I usually will listen to music before we go out to the field. When we do go out to the field before we warm up, I do 100 juggles. I like to get touches on the ball before the game!
HC: When you're not playing soccer, what do you like to do in your free time?
Wronski: In my free time I really like to hang out with my friends and my boyfriend. And if I am not doing that, you will find me in my room studying and doing homework.
HC: What's your style like when you're off the field? Girly girl? Tom boy?
Wronski: My style off the field is usually yoga pants or sweat pants, and a t-shirt or hoodie and my hair in a bun. But when I do get ready, I can be very girly girl.
Her Campus wishes best of luck to Aimee and the rest of the ISU Soccer team!