Derrick Simmons, mathematicsmajor from Texas, is making his way on the HU campus.
A recent member of Phi Beta Sigma Fraternity, Inc. Alpha Chapter, he believes that his newfound brotherhood is very worthwhile. Simmons sat down with Her Campus-Howard to explain the fulfilling life of a Sigma.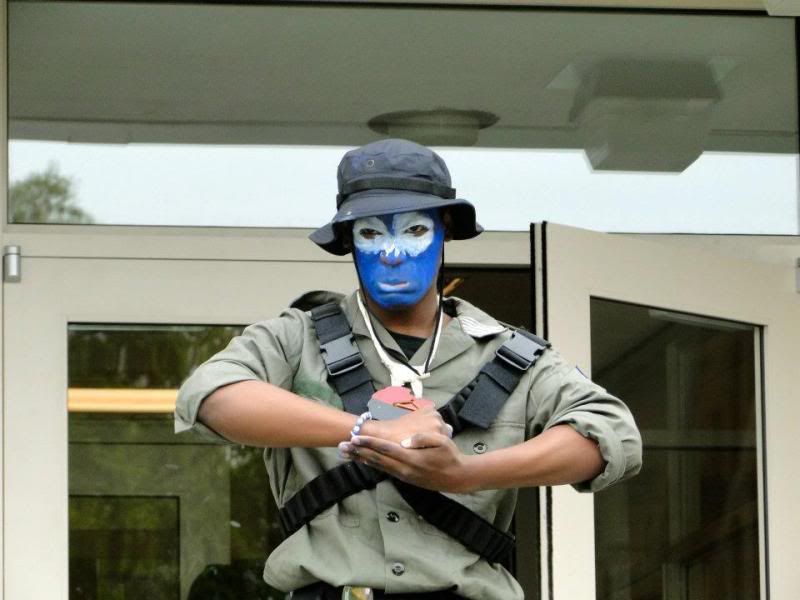 What is the most difficult thing about being a math major?
Trying to balance extensive schoolwork with a regular life.
What activities are you involved in on campus?
I am involved with Phi Beta Sigma Fraternity, Inc. Alpha Chapter.,I Mu Epsilon National Mathematics Honor Society and I am a tutor in the Howard University math lab.
What does being a Sigma entail?
One thing that Howard students usually recognize is our strolling and stepping skills, but that's just one thing. We are the sum of all things; hence Sigma, but we take service seriously. We are here for the community and if we can uplift the community we have uplifted ourselves. Ubuntu: I am because we are. 
How has this changed your life?
Sigma is a part of every aspect of my life. Becoming a brother of Phi Beta Sigma has strengthened the tools of success I already held. One example I always use is time management. Becoming a Sigma truly opened my eyes that there are 24 hours in a day.
Who is your role model?
My role models are my parents. Combined, they are everything I want to be. I strive to have their work ethic.
What are some extra facts about you?
I would like to do cryptography for the government when I graduate. All I drink is water, and I happen to have a big crush on Keke Palmer.
What is the best piece of advice that you have ever received?
"Belief is the knowledge that we can do something. Its the inner feeling that what we undertake we can accomplish. For the most part, all of us have the ability to look at something and know whether or not we can do it. So, in belief there is power; our eyes are opened; our opportunities become plain; our visions become realities.