Finals are coming, and so is summer. Essay dates are set in stone, but so are your vacation plans. Nevertheless, it's hard to crank out that last term paper when you're sitting at your desk and your roommates come back (drunk) at two in the morning. And it's even harder to study for Ethics 101 when that picture of pristine Jamaican waters stares at you from its spot above your bed.
Taking a breather and treating your eardrums to something new will surely benefit your soul. Add each of the following songs to your iTouch, then set to shuffle! Listen when you struggle to find the right words, when your housemates are drunker than you were at your last birthday, listen as you admire the sunset when you stroll to class. Even though some songs are more pensive than others—all will lend you with a new and enlightened perspective on that crazy thing we call life. Enjoy!
Song: "Boee (Come With Me)"
Artist: Idan Raichel
Genre: World
An Israeli artist – relatively unknown until rather recently - Raichel fuses Israeli pop with various Indian, African, and culture tones. "Boee" reaches deeply, but gently into the heart of one of humanity's greatest conflicts, soothing its listener with a promise of hope, and the assurance that no matter what happens, one can still "come to give me your hand, and . . .walk."
Song: "Count on Me"
Artist: Mat Kearney
Genre: Rock
Many are familiar with Mat Kearney because of his popular single "Hey Mama." But the album its featured on—"Young Love"—has lots more to offer. "Count on Me" combines piano thumping, drum banging, Kearney's original inflections, and the upbeat voices of young children. This catchy rhythm will inspire to you to turn your daily walk across the Unispan into an adventure.
Song: "Anchor"
Artist: Mindy Gledhill
Genre: Pop
Although Gledhill has won Pearl Awards, and had "Anchor" featured on Fox's "Bones" last November, many are still unaware of her talent. "Anchor" is graced with sweet and whimsical notes, yet its message is completed by the acknowledgment that we all sometimes need to keep us grounded and in touch not simply our dreams for the future, but for the present as well.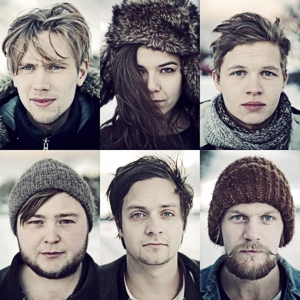 Song: "Little Talks"
Artist: Of Monsters and Men
Genre: Alternative
Of Monsters and Men is an Icelandic band with a unique and warming twist. "Little Talks" features drums, trumpets, and thoughtful, reflective lyrics. Listen to this one when you have to pull an all nighter.
You Might Also Like...