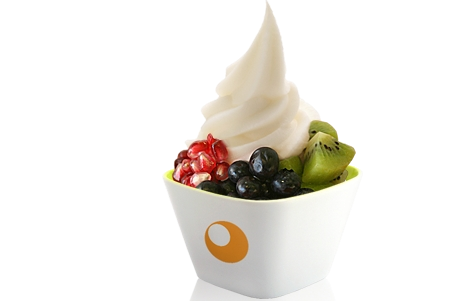 Craving frozen yogurt for a snack or dessert and you're in the Highlands? Run, NOW, to Yoforia! Yoforia is located near Alon's, Rosebud, and Burger Tap. Yoforia went under renovation last year and has come back better than ever!
 
They've won our title of Best Original Tart Flavor! The sweet yet tangy taste of their "Original" flavor goes with all of Yoforia's amazing toppings--full Oreo cookies, freshly cut bananas, or, our favorite, the fudge sauce.
If you're into trying other flavors, Yoforia has a wide selection, such as cookies n cream, ferrero rocher, and pineapple—all which taste as though you're eating that exact thing, not in frozen yogurt form. According to our Her Campus Emory yogurt experts, Collegiettes have been known to WALK from campus to the Highlands for this frozen yogurt treasure. Just goes to show how delicious it really is!  You can also sit outside and people watch with your froyo!
 
Remember to get a Yoforia card when you go and make sure to get a punch every time you buy, because the 10th one is free (and it is worth the wait)!
You Might Also Like...