Wedding season is upon us, and although we may not be the ones walking down the aisle, we still have a role in the pew – the young friend or relative who, taken or not, will be dancing and mingling with the guests.  It's almost just as stressful for us as it is for the bride.  Yes, it's her day, but what do we wear so that we don't upstage the bride but still look hot and presentable?  She might have to worry about her gown and if the guests are having fun, but we have to ward off the groom's crazy brother.  And for the single girls, weddings are the best place to find a man who either has just realized he is ready for a relationship after watching his best friend tie the knot, or one who is just as scared as you are about being with one person for eternity. 
What to wear for all of the different possibilities?  The boho yet sophisticated long-dress-look is wonderful with chunky wedges, eccentric jewelry and a colorful clutch (see Olcay Gulsen and BCBGMaxazria dresses).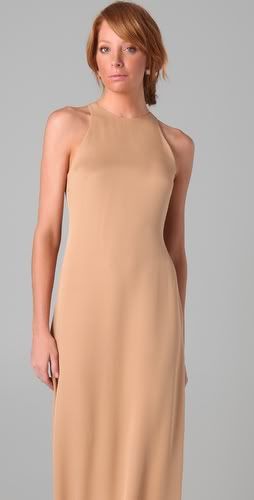 This can also be offset with the flirty and girly style, which can be worn in a basic color to steer attention towards the bride (Shoshanna or Tibi)...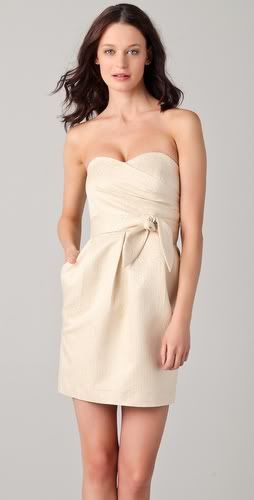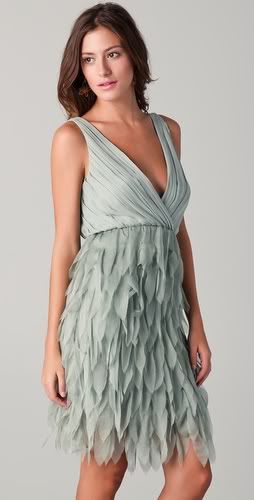 ...or in a muted bright to show that you are daring, but also conscientious that the day is not about you (Rebecca Taylor, BCBG dresses).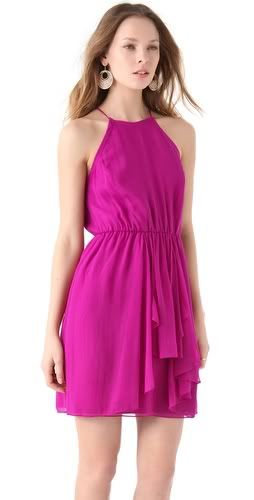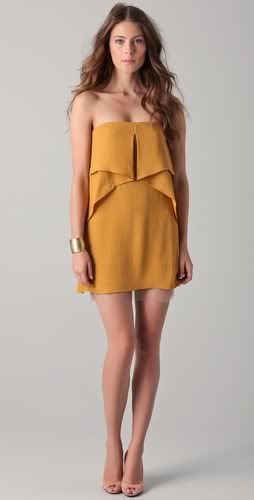 Be aware of the wedding setting, though.  A pearl blue cocktail dress works for both beach and city weddings, day or night...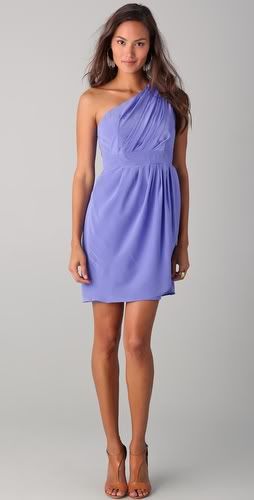 ...but a light yellow or Lilly Pullitzer dress is more appropriate for a day garden wedding.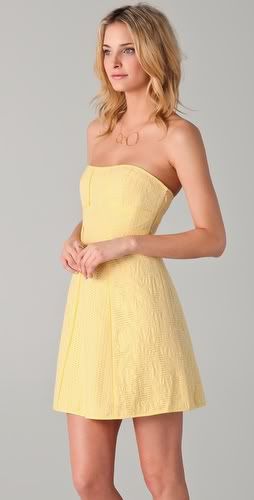 Let the festivities commence!
All images courtesy of shopbop.com.
You Might Also Like...