While Rihanna may have had her Ray-Bans on and feelin' hella cool a few months ago, now is the time to cheers to a bold, fresh, and colorful departure from the iconic metal-framed aviator and black wayfarer lens.
 
Summer is still a few months away… but lucky for us Emory girls reppin' Hotlanta, we can get a head start on rocking the hottest new sunglasses trends!
 
The first trend to set your sights on is the sassy, classy "cat-eye" style. The layout has been featured in a variety of shapes and hues. This style evokes a feminine, quirky-cool vibe that is one not to be looked past.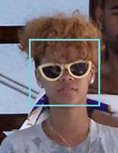 Another alluring optical trend to look out for is the return of gradient lens sunglasses. These two-toned lenses may call to mind the glam bug-eyed sunglasses frequently flaunted by Nicole Richie, yet there are copious ways make this style your own.
 
The final fashionable frames featured this runway season may not be for the weak hearted. It may come as a bit of a surprise that any pair of colorful, plastic, and funky shape is right on trend. Whimsical and bright sunglasses are the core trend to warm up to this sunny season.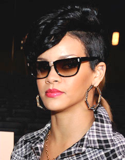 It is important to remember that every face shape is different. There is no such thing as a universally flattering pair of sunglasses. Experiment with different sizes, shapes, colors, gradients, and materials galore of sunglasses. And, don't be too bummed out if the first electric magenta octagon-shaped lenses you try on make you look like a bad Lady GaGa imposture.
 
Enjoy these sunny days!
You Might Also Like...