It was not initially Joshua Bergeleen's intention to pledge Alpha Phi Omega (APO) his freshman year. "My friend dragged me to one of the rush events," he said. Three semesters later, Bergeleen has recently been elected president of the fraternity.
Bergeleen, a sophomore in the Goizuetta Business School studying Finance and Political Science, says he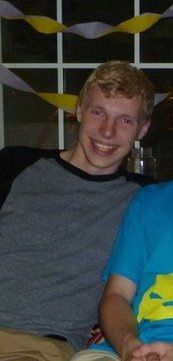 did not budget much time for anything outside of academics during his first year in college. The co-ed service fraternity proved to be worth his attention. One of the main reasons Bergeleen decided to join is because it filled the service part of his life that had been missing.
As a member of the National Honor Society in high school, Bergeleen spent a significant amount of time volunteering, most notably at Saint Jude's Hospital in his hometown of Austin, Texas.
"One of my favorite places to volunteer is the Atlanta Community Food Bank because I get to see the results of what I'm doing," said Bergeleen. He went on described how huge bins go from being empty to being filled with food to provide for people throughout the city.
Not only does APO give him the chance to participate in community service, it also puts him in contact with other like-minded Emory students. In addition to service, the other two tiers of the fraternity are friendship and leadership. Bergeleen says that hours are established every week for fraternity members to get together and socialize. Members are also encouraged to take on leadership roles in the Emory community by joining committees or participating in trainings such as Safe Space and Sexual Assault Peer Advocacy.
Each member is required to complete a minimum of 20 hours of service per semester, but is encouraged to do at least 24 hours. These hours would add up to a day dedicated to service. This year twelve members earned Presidential Service Award by spending at least 100 hours in service.
Among the estimated 230 active members at Emory, approximately 8,000 hours of service were complete this academic year. These hours were spent at about 200 different events or venues, from spending time at homeless shelters to ushering at art events on Emory's campus.
Bergeleen is one of thirteen members of Alpha Phi Omega's 2012-2013 executive board. Among the many plans for next year, they intend to enhance the friendship aspect of the fraternity by making it more of a brotherhood. They want to encourage more fellowship and connection among fraternity brothers.
As president, Bergeleen plans to work with the executive board to make sure fraternity brothers are getting the most out of their experience. A unique experience for him on Emory's campus is that he can actually see that he's making a difference. He feels that the work he and his brothers start will be carried on, essentially leaving a legacy.
You Might Also Like...