Four days straight of completely amazing live music. A sea of tents and people, here for the sole reason to groove out to the bands you all love, and even some you have yet to discover. Fascinating folks, fantastic jams… and barely a shower in sight. All for the price of $250—for the ticket alone, not counting food costs or the gas money it takes to roadtrip all the way to Tennessee.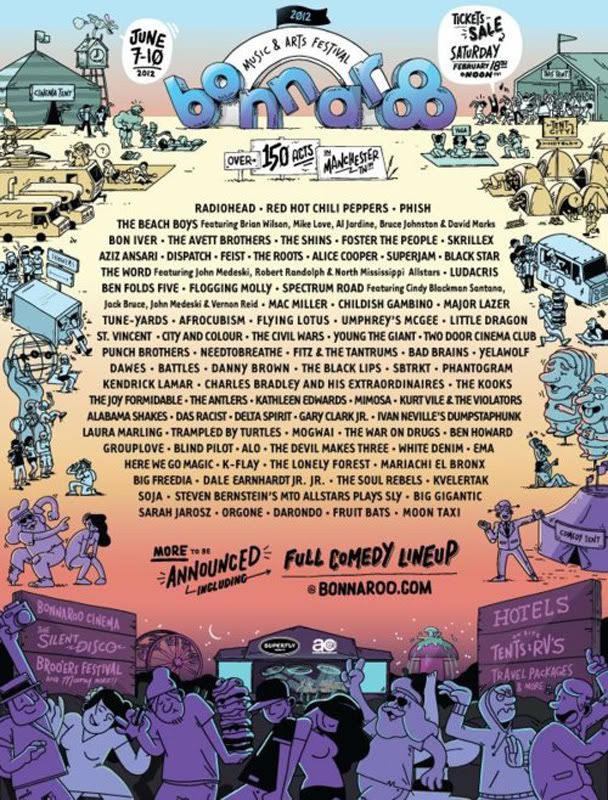 Dirty and drugged up hipsters crawl from act to act, crowding in and around four-by-four foot canvas structures squeezed in close succession. This is one of the biggest music festivals around. This is Bonnaroo… is it for you?
Pro-Bonna
Line-up: This year, Bonnaroo features Radiohead, Red Hot Chili Peppers, Phish, Beach Boys, Bon Iver, Skrillex, Foster the People, Feist, The Shins, Santogold, Fun., Das Racist, Bad Brains, Two Door Cinema Club, Ludacris, Childish Gambino, the Kooks, and a ton of other bands. Also Mac Miller, Ben Folds and the Antlers, which have all performed at Emory within the past year. From rap to indie to pop to classic rock to a little punk and even several dozen comedians, the 150-act line-up includes something for everyone. You are sure to find something you like on one of the 10-plus stages, but you will probably find a lot of something's you like. Bonnaroo is an exercise in good music; get ready for your iPod to bulk up.
Camping! If you're into camping… Bonnaroo is basically a tent-filled paradise with an awesome, ever-present soundtrack included. The 700 acres of "Tennessee Nature," as the website says, contain trees, fresh air, green grass, and adventure.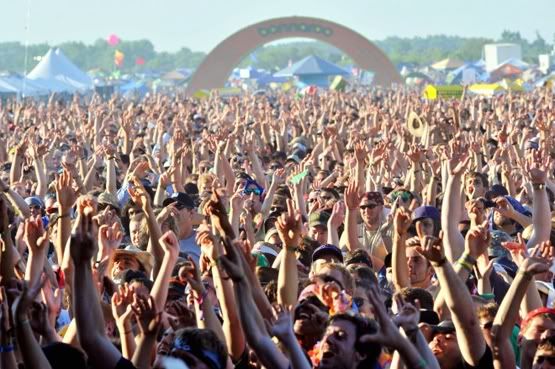 People Watching: There is basically a guarantee that a bunch of weirdos and extreme hipsters will be roaming the aforementioned 700 acres, which in itself can be quite entertaining. Time to play 'who can mupload more pics to latfh.com'.
Con-naroo
Camping. If you don't like camping… that's probably a deal-breaker. There are actual showers (which cost $7 per use) stocked with Garnier Fructise plus 'mist stations' as well as a scattering of porta-pottys, but don't go to Bonnaroo expecting to smell like roses the whole time (or, really, any of the time). Living out of a compact canvas home with, according to the Bonnaroo website, approximately 80,000 other campers smelling just as delicious as you might just be a challenge.
People—watch out. Many Bonnaroovians, what with the nature of music festivals, will probably be on several different planes of consciousness. While this may prove funny, it also may prove annoying or even intrusive. You just might see some things you do not wish to see—or smell some things you definitely do not want to smell.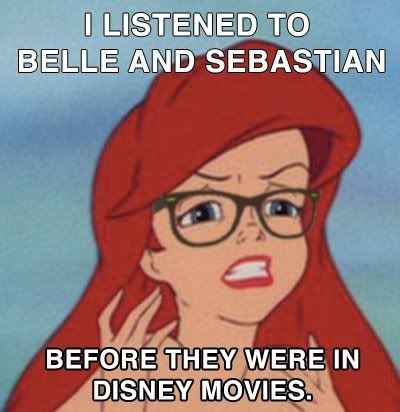 Showers cost money, and some people might be kind of broke at Bonnaroo after having spent all of their money on tickets, which brings us to…
Cost: Tickets are not exactly cheap at $259 plus service fees. Oh, and if you want an RV pass you can add another $180. And that's just to get in; bets are, you probably don't live in Manchester, TN and will have to either roadtrip it or fly on over, adding to the cost of your music festival experience. Add in food and other fun things you might want to bring, and you've got yourself an expensive little trip for living out of a tent. And then on top of it all, you've gotta pay for those showers! However, if you've got extra cash to spend, the VIP package for two (at $1399.50) contains some sweet amenities, including a pre-event dinner and party, VIP lounges with electronics, shirts and posters, and other fun perks. It's just a tad pricey. However, $300 for 150 acts averages out to about $2 per act… not too bad.
You + Bonnaroo?
Now you've got the facts: awesome bands, weird people, camping, and a slightly costly price that really gives you your money's worth… if you can handle the weird people and camping factors. Whether good or bad, Bonnaroo, as with the nature of huge music festivals, is sure to be a memorable experience.
You Might Also Like...