Lexi Stones and Ottavia Pomazon can be seen all over campus, but their latest endeavor is bringing them to the stage as the founders of Elon's newest a'cappella group, Vital Signs.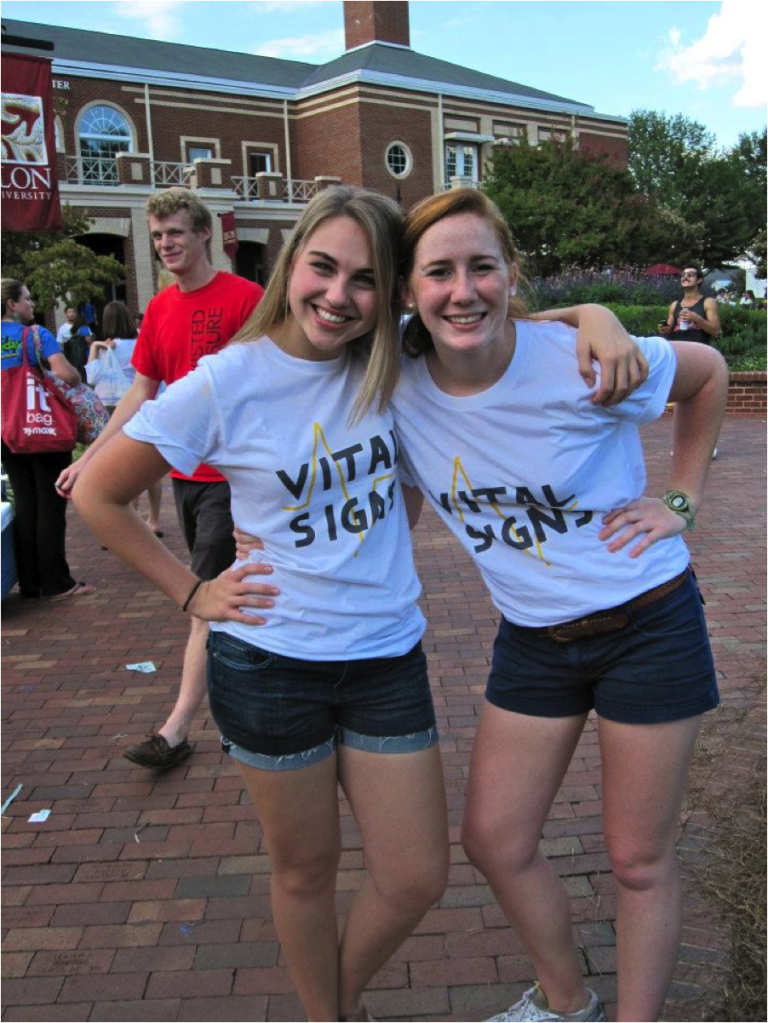 Name: Lexi Stones
Major: Strategic Communications
Minor: Leadership
Hometown: Stafford, VA
Year: Sophomore
What activities are you involved in other than vital signs?
Leadership Fellows, Kappa Delta, Intervarsity, America Reads, Marching Band
 
Name: Ottavia Pomazon
Major: International Studies with a European concentration
Minors: Leadership and Political Science
Hometown: Beverly, MA
Year: Sophomore
What activities are you involved in other than vital signs?
Leadership Fellows, Office Assistant in Center for Leadership, Orientation Leader, Kappa Delta, Intervarsity
 
 
How did you two meet?
We met at competition weekend for Leadership Fellows, when we were seniors in high school.  We were waiting to meet people in charge of choosing leadership fellows we started talking.  Then we were roommates freshman year.
What made you decide to start Vital Signs?
We were both interested in a'cappella, but had a Leadership Fellows retreat the same weekend, so we weren't able to join, but we found there was still a high demand for a'cappella by other students. We decided to take matters into our own hands and start our own group!
 
How did you come up with the name?
We were trying to brainstorm some musical words, and Lexie said that she liked the idea of a sense of urgency in the title. We liked the feeling the word vital gave off, and joking around I said "vital signs" and we liked it.  We asked our friends what they liked and a lot of them said "vital signs".
 
What are your music backgrounds?
Lexie: I've been doing music my whole life- I've been singing in choirs since I was 5 or 6. I did choir in school starting my junior year, and I did band starting in middle school through high school.
Ottavia: I started playing piano in first or second grade and was in the chorus in middle school and high school and then junior year of high school we got a new chorus director, and I was talking to her after school one day and I told her I would be interested in a'cappella and we joined forced to create an a'cappella group called Sound Waves.
 
Best moment in Vital Signs so far?
Overall, it's just when we're all singing together, if it's a rehearsal or performance and we all just click and we all can feel the energy that moment holds.
You Might Also Like...