Her name is Allie Weller, and you'd be surprised to find out how awesome and dedicated this Junior Political Science major is! Dance marathons are her specialty and she puts her love of dance to work as the Executive Director of ElonThon!, Elon's 24 hour dance marathon for Children's Miracle Network!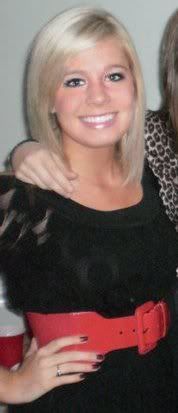 Have you taken part in any Elon experiences that have stood out to you?
Study abroad was by far my favorite! I went to Greece last year and loved it, it was beautiful there and I'd do anything to go back!
What activities are you involved with at Elon?
I'm involved in Elonthon, Tri Delta, the Isabella Cannon Leadership Program, and the pre-law fraternity Phi Alpha Delta
 
What is Elonthon? 
Elonthon is a 24 hour dance marathon that Elon hosts every year. Students come to the event for either a 6 hour shift or for the whole 24 hours and stand on their feet in honor of all that kids at the hospital have to go through. Our primary purpose is raising money and awareness for Duke Children's Hospital, but students at Elonthon get to have fun playing games, doing activities, watching entertainment, and meeting with hospital patients and families as well!
 
What caused you to get involved with it?
I got my start with dance marathon in high school and I was hooked! I knew I wanted to continue to work in that setting in college, so I was excited to get to be a part of Elonthon.
 
How do you think Elon's Elonthon compares to other colleges' programs? Has it grown in its success rate, or been lower than expected?
I think there is also so much more we could do to grow and raise more money, but Elonthon has some great things going as well. One Children's Miracle Network employee told me that Elonthon has such a great morale and student body to support it, and I definitely agree!
 
Do you have a piece of advice to pass down to other leaders?
Never let anyone discourage you! If you have a dream and a passion, follow it regardless of what anyone else says.
 
What do you like to do during the free time you find?
I don't have a ton of spare time but I do love to just hang out with my amazing friends and roommates. Music is my absolute favorite, so when I can find time to just unwind and listen to music with some friends and catch up, it's my favorite thing to do. 
 
Favorite Candy?
I also really love candy a lot. Reese's are my favorite, and someone gave me many of them before Elonthon. They were definitely all gone by the time the 24 hours was over!
 
Favorite book?
I have been a Harry Potter nerd since I can remember! Those are my favorite books and movies. I'm a tour guide, and I try to throw in at least one Harry Potter joke here and there...the resemblances between Elon and the books are all over the place!
You Might Also Like...