O-week—it's not only the first taste you get of Duke, but also the first chance you have to make good initial impressions on both your fellow classmates as well as all the frat stars who show up a week early to meet the fresh crop of Duke ladies. The best way to make a good first impression is confidence, and the best way to get confidence in an unfamiliar place is to get to know it a little better under the guidance of some seasoned professionals. So, despite the fact some guys might like the idea of you girls not knowing what "the compound" is and innocently luring you back to their frat shanty, I am a big believer in having some intel before embarking on such an adventurous experience.
Luckily, Her Campus Duke is here to save you with a list of some Duke slang you need to know to have a successful O-week that is full of some surprises, but not too many.
Marketplace: the freshman dining hall. By the end of the year, hearing this word will make you want to vomit. But before it does, enjoy it. Not only is it a great place to shamelessly sit down with people you've never met before, but it's also a great place to get some "free" groceries in Tupperware containers, and a great place to get some much needed Sunday brunch to nurse your hangover.
C1: the bus that drives from East to West Campus. It will end up being both your best friend and your worst enemy. In order to avoid getting frustrated with the unpredictable schedule of the buses and missing your classes, download the TransLoc app to track the buses. Also, unless you like to squeeze into a bus like a sardine, I recommend going to west 20-30 minutes before your class to avoid the rush.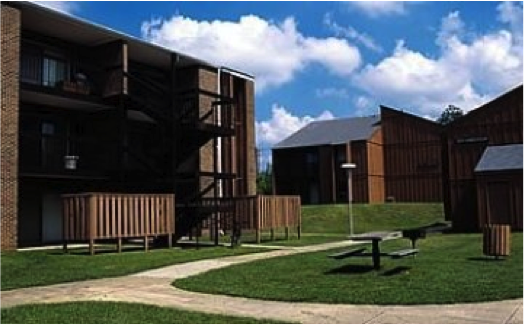 Central: Central Campus. Starting this year it's where sophomores, juniors, all sororities, and some frats and SLG's are located. It's basically just a collection of strange apartment buildings between East and West that you probably wouldn't think are part of the campus unless someone told you (definitely not inspired by Duke's beautiful Gothic architecture). 
Perk: Perkins—the West Campus library. If you are not a silent studier, I recommend staying far away from the place, because you will get yelled at by people who have probably been up for 72 hours studying. During midterms and exam week, Perk also functions as a second dorm room for about a third of the student body.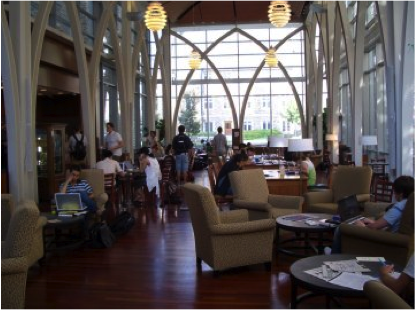 VDH or "Vondy": Von der Heyden—the café inside of Perkins. VDH will quickly become your favorite place if you study in Perkins. They have coffee, amazing pastries (GET THE PUMPKIN BREAD), sandwiches, salads and other good food to fuel your study sessions. It's also a perfect place for meetings and/or doing some work if you like a little bit of background noise. 
BC: Bryan Center. The BC is basically just a student center. It has the Duke store (where you go if you preordered textbooks), McDonalds, Dillo, the new Au Bon Pain, a few student organization offices, and an auditorium for some huge lecture classes like Orgo or Economic Principles.
Dillo: Armadillo Grill. Home of fresh, hot, delicious, homemade flour tortillas and queso dip. That's all I'm going to say.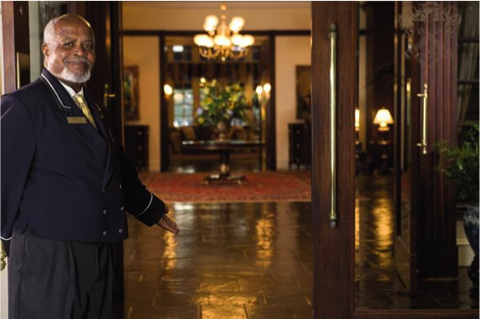 The Wa: Washington Duke Inn. The Wa is home to some of the best brunch food (and dinner food) you will ever have, and is also the best way for you to spend a whole semester's worth of food points in about five meals. You haven't lived unless you've had Wa brunch. It's the perfect place to take your parents out to dinner when they come visit you, but it gets super busy during football games and other special events like parents' weekend.
The Tower: Duke's 24-hour restaurant on West Campus. Formally called "Pitchfork Provisions," it serves restaurant quality food and is definitely a Duke favorite. Walk into the Tower after midnight and you're guaranteed to find it filled with shamelessly drunk people stuffing their face with unreal stacks of pancakes and "haystacks" (I'll let you guys experience that beast yourself).
 
K-ville
: Krzyzewskiville. For those of you who don't know what K-ville is (shame on you), it's where you're going to be camping out in the middle of winter if you want to go to the big Duke-UNC Basketball game this season. It's the grassy area right outside Wilson (the gym on West) in front of Coach K's office (for those of you who don't know who Coach K is… learn before you instantly lose all your friends).
FDOC: first day of classes. Despite the fact this marks the end of O-week and start of reality, it has some of the greatest frat parties of the semester.
 
SLG: Selective Living Group. For those of you not really into the Greek Life, but still want to be a part of something, this is for you. They are pretty hard to define since there is such a wide spectrum of what they are, so I'd definitely recommend checking them out yourself if you're interested.
Pages
You Might Also Like...