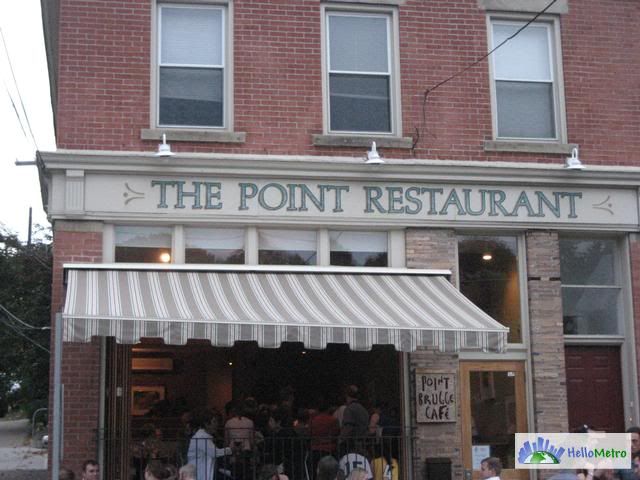 Looking for a romantic place to eat for a date? Or do you want to check out a great place to wine and dine with some of your closest girlfriends? Either way, Point Brugge restaurant is a great destination. Tucked away on a side street in Point Breeze, this bistro offers Belgian cuisine combined with a European-esque environment.
 
With dim lighting, limited seating, and a small bar area, Point Brugge provides a casual yet sophisticated ambiance. Groups of diners come from all over Pittsburgh to try the fresh dishes prepared daily. The signature item on the menu that never ceases to have customers rolling in is the Moules Frites. This pound and a half of Prince Edward Island mussels, served with Brugge Frites (special fresh potatoes twice cooked in a special Belgian style), will leave you full but asking for more. If you the bowl is too much for your stomach to handle you can order the Moules Small Bowl, a pound of mussels sans frites. When you order you choose between three sauces: classic white wine, shallots, garlic, and light cream; red curry, coconut milk, lime juice, basil, and cilantro; or tomato provencal, fennel, and roasted eggplant. It's hard to recommend just one of these sauces: each is just as good as the others.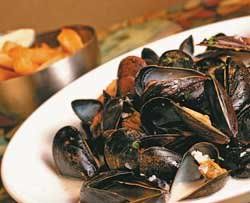 Not into mussels? Well that's ok because Point Brugge offers a wide variety of food options. From soup and salad to crab cakes, sandwiches and other entrees, even the pickiest eater will find something pleasing on the menu. My favorite dish is the Chaud Chevre Salad, a combination of mixed greens, warm goat cheese, asparagus and roasted red peppers tossed in Point Brugge's special house dressing. You can add grilled chicken, portabella or pan seared salmon for a few extra bucks. This food fusion is a delectable dish that melts in your mouth (literally; the browned cheese actually melts in your mouth).
 
Despite the high quality fresh ingredients used, the food at Point Brugge is reasonably priced. Meals range from as cheap as $3.50 for a cup of soup to as expensive as $27 for the Seafood Waterzooi, which is scallops, shrimp, mussels, and fresh fish fillets in a lemony-rosemary broth with root vegetables, fingerling potatoes and grilled crostini. For the amount of food you receive on each plate, it is worth the price. When you leave your stomach will be satisfied and your wallet will still be full. Point Brugge is a restaurant that should be on everyone's Pittsburgh bucket list: it's great atmosphere, fresh food and decently priced entrees make this a favorite of many.
You Might Also Like...