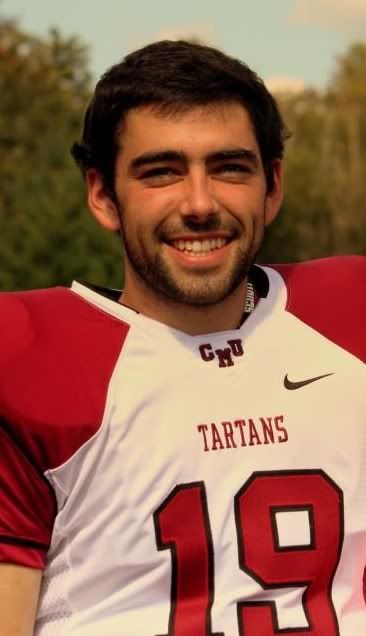 Major: Chemistry
Year: Sophomore
Relationship Status: Single
Hobbies: Listening to music, learning to play the guitar, playing sports, watching movies
Activities at CMU: Varsity Football, FCA, MAPS, Intramural Basketball
Favorite College Memory: Carnival
Favorite Food: Fettuccini alfredo
Random Fact: If I could live on a beach forever, I would
Qualities in a Girl: A great personality. She has to be fun, outgoing, and like to have a good time. Also, blue eyes don't hurt
Post-Graduation Goal: Medical school
You Might Also Like...