Where to get your Juice and Vegan fix on Campus
A hidden gem of UB's campus dining is tucked away by Alumni Arena but is totally worth the hike over there. Seasons, located at Center for the Arts on UB's North Campus, is a go-to for all our health-conscious students.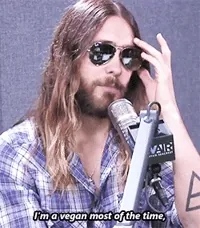 With freshly pressed juices, you're sure to have a wholesome day! Dining on campus could get bland and detrimental pretty fast so having a restaurant like this is extraordinarily needed. Kale salads, zesty flat breads, and hearty oatmeal all reside together in this perfect little food stand in the bright and sunny CFA. Quaint yet modern, Seasons provides us with the well-balanced food that's needed to fuel a young college students brain!

They have new salads out to welcome to fresh fall weather on campus and my favorite by far is Baby Blue, I HIGHLY recommend. Crisp arugula, crunchy pecans, raspberry dressing, juicy grilled chicken, plump blueberries, and fresh blue cheese mix together for a comforting yet refreshing lunch. Stop by if you're in the mood for something new to chow on, you might even see me there!