Buffalo Festival Szn is in Full Swing
Festivals in Buffalo are wholesome and full of pride. That's why you should take advantage of the wonderful events set up this season and make that hike to Western New York for a stop in Buffalo, the second most populated city in the Empire State. Buffalo's booming festival scene includes days like the National Buffalo Wing Festival—proof the City of Good Neighbors continues to be a chicken wing powerhouse. Here's a few more concerts and events that you must attend for a great Buffalo summer…
May of 2017, Buffalo Porchfest is a music festival that takes place at multiple locations in Buffalo & Elmwood Village. What a better way to show your neighborly love than through the power of music and friends right by your front porch! This is a grassroots music festival that turns porches into stages for local bands and musicians for an afternoon. Buffalo Porchfest occurs biannually, every spring and fall, and is organized by volunteers and assisted/supported by the Elmwood Village Association.
May 28th, 2017 at East Aurora, NY, Spring Garden Maifest is a seasonal festival that takes place at Spring Garden Park to celebrate the vivacious German culture. 
Buffalo Cherry Blossom Festival
Constant blizzard-like conditions render Buffalo a colorless city, but once spring rolls around, the city shows its true colors. Hundreds of cherry blossom trees awaken in Delaware Park, giving Buffalo a glowing shade of pink that brings cheer to all residents and visitors. Take a walk through the alluring Japanese Garden and you'll see what winter has hid from you all this time. Takes place at the Japanese Garden of Buffalo, April 29th-May 6th, 2017. 
A lively radio music festival that takes place at Artpark in Lewistown, NY. 
A cultural Irish step-dancing festival that takes place at Events Center on the Fairgrounds in Hamburg, NY. Sponsored by The Irish Cultural & Folk Art Association.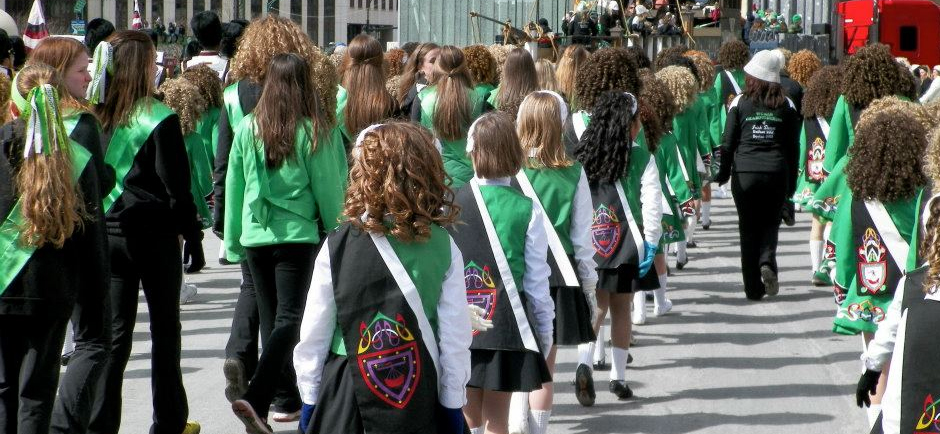 An art festival that takes place at Delaware Avenue between North Street and West Tupper Street. Takes place June 10th-11th, 2017. Since its modest beginnings in 1958, the Allentown Art Festival has become not only Buffalo's urban rite, but a symbol for the enduring character of this re-emerging region. It has earned an important place in Buffalo's cultural and social life, and a national reputation for excellence. 
For information and other events like these, check out Everfest for cool Buffalo festivals and more!