I don't know about you, but I think it's safe to say I'm addicted to country music. In the past few years, country has really gone mainstream here in New England. Ever notice how it's not just your local country radio station that plays country music anymore? It's everywhere! However, my love for this genre of music goes way beyond the select songs you hear on the radio. Country music speaks to you. It tells you stories of love, heartache, happiness, sadness, and everything in between. There are no limits, and nothing is held back. In the words of the talented Brad Paisley, "This is country music, and we do."
With summer quickly approaching, it's only natural for me to start impulsively buying tickets to every country concert I can get to. The live music, the outfits, the tailgates, the atmosphere – it's a recipe for a perfect summer day. I've been to so many country shows in the past, and each one never fails to impress me. There's just something about these concerts that leaves me coming back for more. So, I've decided to share with you all (or should I say "y'all") what I've learned from going to so many shows, and hopefully give you some great advice on how to have an unforgettable experience!
Upcoming Events
First and foremost, which concert should you attend? There are so many great country artists coming to the New England area this summer. Brad Paisley is coming in the beginning of June, Jason Aldean and Luke Bryan will be arriving in mid-July, and, of course, Country Fest is happening at the end of August … just to name a few! This year's Country Fest will be starring Kenny Chesney and Tim McGraw, with Jake Owen opening. All of these artists bring different elements to their shows which make for a great night of entertainment. Brad Paisley's guitar skills are truly an incredible talent. It's something you don't want to miss. As for Luke Bryan, he really knows how to get the crowd going when he shakes his hips on stage. Country "boy", shake it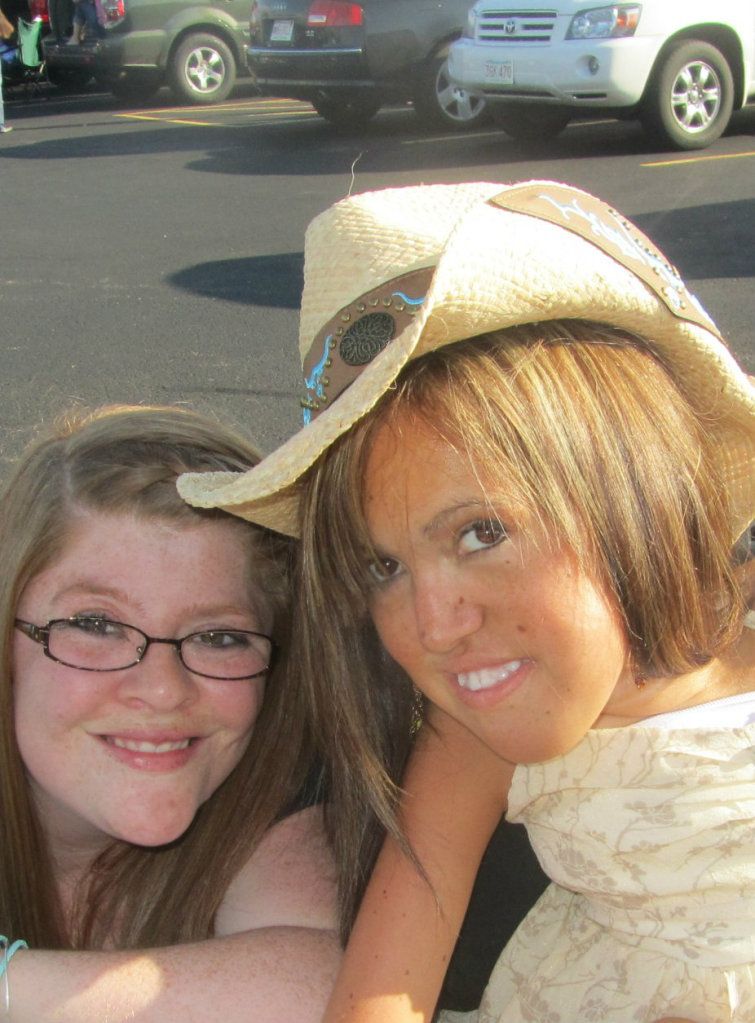 for me? I have yet to see Jason and Kenny live (don't worry, I'll be fixing that this summer), but I have seen Tim McGraw, and he is AWESOME. I highly, highly recommend seeing at least one of these concerts if you can!
Attire
What you wear to any country concert is extremely important. After attending a few concerts, you'll quickly recognize a pattern in people's outfits and become a pro at what to wear. But for all you beginners, here are some great tips to keep in mind! Keep it casual, but add a country flare. Plaid shirts, sundresses, cowboy boots, and cut-off jeans are all great suggestions. And okay, I know this may sound crazy, but a cowboy hat is a MUST. You're probably thinking, "Yeah, right! No one wears cowboy hats around here!" But let me tell you, when Tim McGraw is rocking out on stage in his hat, you're going to want one, too. You'd be surprised at how many people wear cowboy hats to these events!
Tailgating
Tailgating is really what makes your country concert experience complete.  Before you head on over to the show, be sure to check what time the parking lots open and get there as early as possible. I can guarantee you that people start tailgating as soon as they can. Also, bring lots of food and drinks with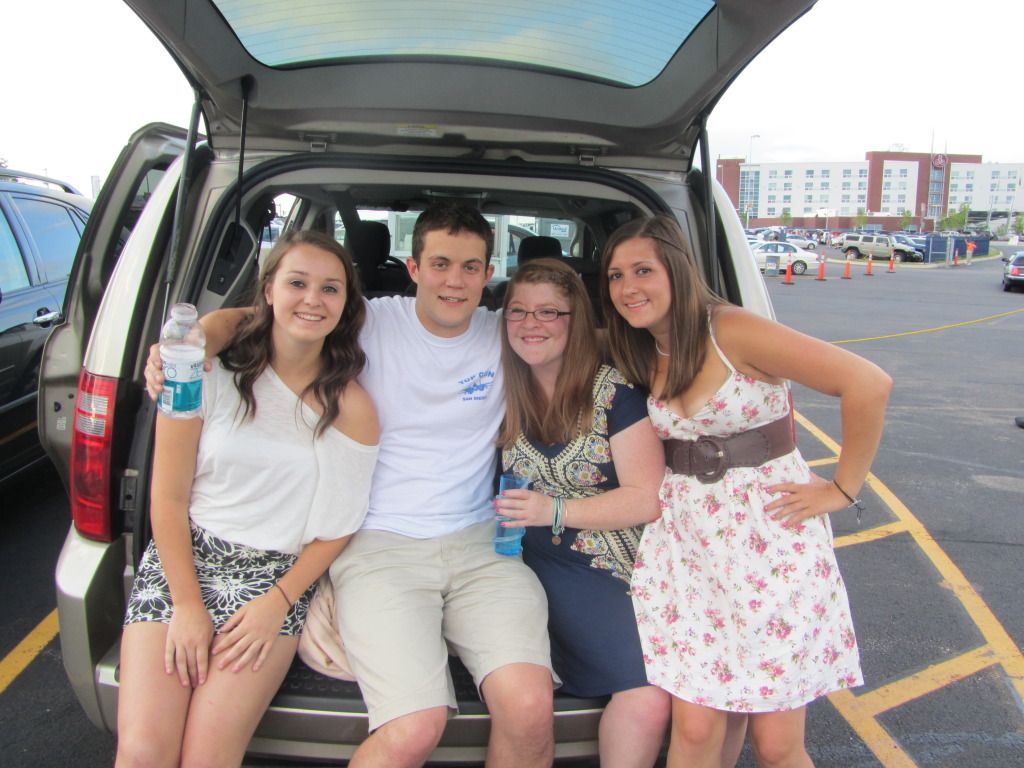 you. Every concert venue loves to overprice everything (especially food), so it's a good idea to bring your own food and eat before you enter.  Portable grills are great for this occasion. You can grill burgers, dogs, pretty much whatever you're in the mood for! But, what if you're like my friends and I who can't grill to save our lives? Just stop at a local grocery store beforehand and pick up some already prepared food. Voila! You're good to go. Next, bring some games! Cornhole is a great (and quite addicting) game to bring. While you're playing, be sure to invite other people besides your crew to join in. Make some friends! Now, last but not least, make sure you have an epic country playlist blasting while you're tailgating. This will get you totally pumped for the main event.
Okay, I think I've covered everything. Can you think of anything else to add? Remember that these shows are an all-day event, but most importantly, everything gets hotter when the sun goes down. ;) 
You Might Also Like...