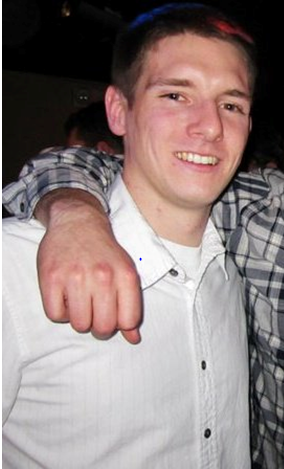 Our new Campus Celebrity for this week is Max Donahue. I'm sure you've seen him at some point—at a school event or just walking around campus. He seems to know just about everyone at Bentley so he is the perfect candidate for our new Campus Celeb. However, you may not know that Max has been involved in and been an integral part of a  number of clubs, organizations, and events around campus. It's wondered how he can actually keep track of all the different things he is involved in! I got a chance catch up with Max to see if he could give us some advice and tips about how he is able to manage his time between school, work, and all the activities and clubs he is involved in around campus…
 
Name:  Max Donahue
Hometown: Natick, MA
Major/Minor:  Major: Marketing, LSM: Health and Industry, Minor: Sports Business Management
Campus Involvement: Resident Assistant (Copley South), First Year Seminar Peer Facilitator, Bentley Leadership Society, Bentley Marketing Association, Colleges Against Cancer, Intramural Sports
HCB: How do you manage school, work, and all the activities that you are involved in on campus?
MD:I manage my work and extracurricular activities by making weekly schedules and lots of to-do lists. I also take night classes so that I have more free time during the day for internships, clubs, and time with friends!
HCB:What do you enjoy most about being a part of so many different clubs and organizations at Bentley?
MD:I get to work with so many different people from every grade. Over the past four years, I have been on e-boards and in groups with some of the most influential and talented people in their respective class. It has been a pleasure to come together and work with some great people in all of these clubs.
HCB: What is one of your most favorite memories from any of the clubs you've been in or events that you've been involved in at Bentley?
MD:One of my favorite memories was when I went to visit the offices of the Boston Celtics with the Bentley Marketing Association and Career Services. It was awesome to see all of the trophies and pictures of famous athletes throughout the history of the organization. I even got to meet the President of the Celtics, which I was not expecting that day.
HCB: What are some fun facts that you think the readers would like to know about you?
MD:I was born in Newcastle, England, and am a huge Newcastle United FC fan! I am interning at PUMA right now, and it is my dream job to work for a Premier League team. 
You Might Also Like...