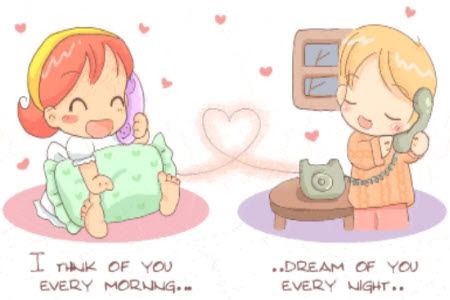 5.)  Texting throughout the day.
In this day and age, there is always the option of texting. While I'm not saying that you should be constantly on your phone, it is nice to be able to keep a relative amount of contact throughout the day. You'll feel like you know what the person is doing so you're not totally disconnected from each other.
6.)  Be flexible.
This is probably the most important thing to remember in order to make your relationship work. Unfortunately, being far apart, your schedules won't always match up perfectly. Things may come up with your boyfriend's friends at home and he may have to miss that skype date. Or you might decide to take a nap and forget to tell your boyfriend and not get back to their texts for a few hours. Just remember to be patient and understanding of each other and just look forward to when you're back together again.  
Pages
You Might Also Like...