World-Traveling Oceanographer: Tori Luu
Sophomore Tori Luu will definitely be learning during study days, but not exactly in the traditional sense. On the last day of classes, she will be flying to Seward, Alaska, to participate in a week-long research cruise with a team from the University of Alaska, Fairbanks. While most students are cramming in O'Neill and Bapst, Luu will be collecting samples around the continental coast, as the first step of a project for the University's Ocean Acidification Research Center. "I'm coming back to Boston a week later, taking five finals, and then flying back to Alaska", Luu states.
As an Environmental Geoscience major and Chemistry minor, Luu is interested in chemical oceanography, a subject that no Boston College professors currently study. However, that has not stopped her from finding opportunities to advance in the field.
Once she finishes her final exams and returns to Alaska, Luu will work in their center to analyze the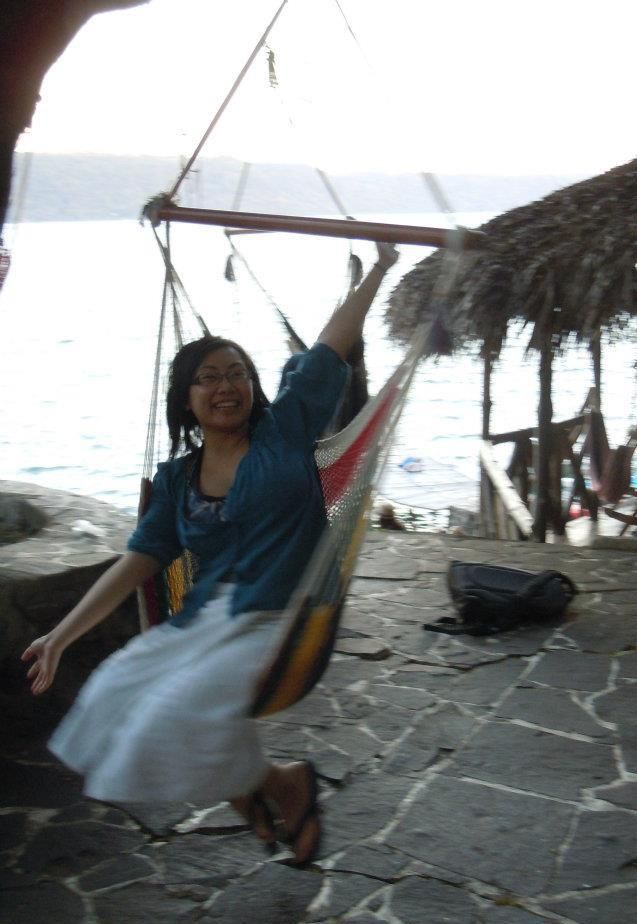 samples and be trained to use oceanographic research tools. After learning the ins and outs of the organization, the rest of her summer will be spent in Panama at the Smithsonian Tropical Research Institute. "Their main focus is on ecological science," she explains, "but they want to hammer down on the physical and chemical side." Working in Panama, Luu will help the group build their program from the ground up.
Her ultimate goal, Luu says, is "to do research in the future in Latin America." She notes their unique ecosystems that are being affected by climate change, and she says that (a few years down the line, after a Ph.D. program and some more experience) her goal would be to lead an ocean acidification research project for the Smithsonian. Her summer plans not only push her closer to that goal, but also "knock off some of my bucket list things: working for the Smithsonian (I love museums), and going to the Galapagos when I study abroad this fall in Ecuador (I've wanted to go since I was a sixth-grader in bio class, reading about Darwin)."
Luu has also been involved in this field on campus, as she worked this fall in the Coastal Processes Lab, studying physical oceanography and doing consulting work for the Woods Hole Oceanography Institution. This spring, she has been working in the Geochemistry Lab, participating in a research project studying road salt contamination. She greatly enjoys the work, but her true passion lies under the sea.
"I became interested in marine sciences in seventh grade; after I visited Sea World I really fell in love with it," Luu explains. She began volunteering at the New England Aquarium in ninth grade, where she says that, "I did visitor education, learned about ecosystems and animals, and gave talks." The experience made her want to learn more about the science side, leading to her laboratory involvement once at BC. She has kept up with the work at the aquarium, as well, as she volunteered last fall with their research and conservation department, learning about one of her major interests: environmental policy.
On campus, she is involved in policy of a different sort, as Director for Political Action and Education in the AHANA Leadership Council. "Our main focus is advocacy and activism," Luu says, as they are "pushing people to take a step forward."
As if the research and leadership weren't enough, Luu also plays in the BC marching band and the pep band. Though busy, she finds that her activities balance one another, and that playing in those bands is, "my real school spirit stuff, getting to go to games, have fun, and travel with the team." In order to get in course requirements not just for her major and minor, but also for graduate programs, Luu notes that "I overloaded this semester," and not just by a few credits. While the typical BC student takes 15 credits per semester, Luu is currently taking 23.
Between her summer positions and fall semester abroad, where she will also be studying oceanography, Luu notes that, "It's bizarre. I'll get on a plane, fly back to finish up at BC, get back on a plane, work in Alaska, and then get on another plane and another – the next seven months will definitely be an adventure."