BCxRR: Keeping Style Alive and Elevating Fashion on Campus
Lesley Burr and Lucy McBride, members of the Boston College Class of 2011, created Rusted Revolution in September 2010.  On the website, they describe their vision this way: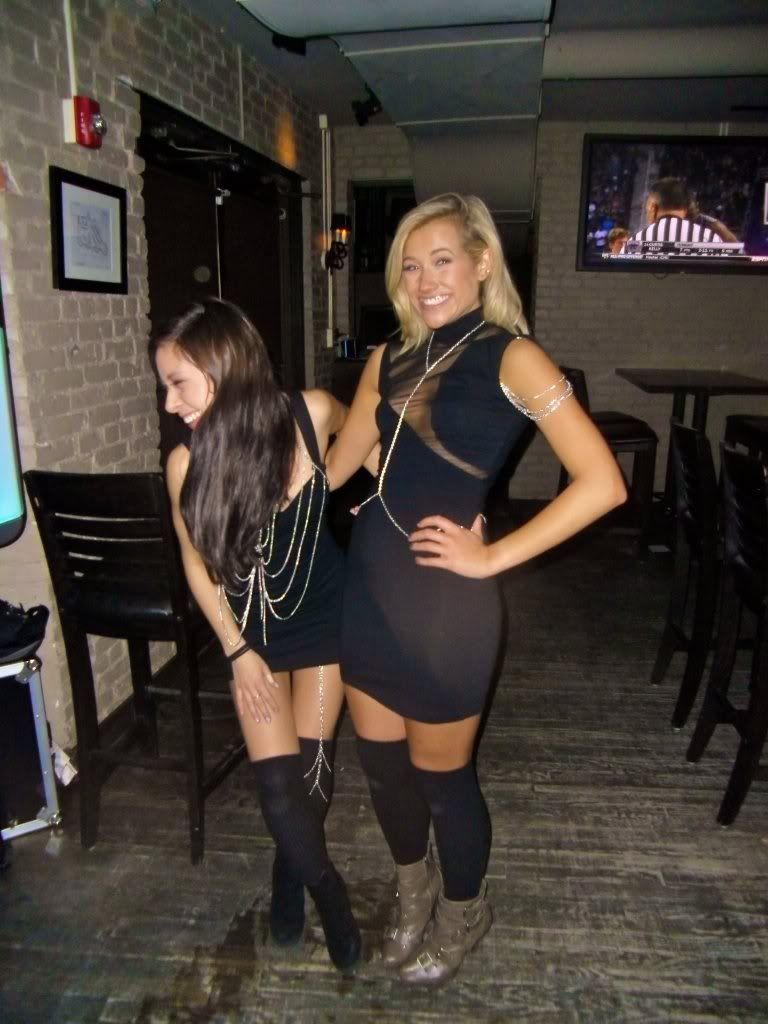 "Assuming you at least occasionally (but who are we kidding) frequent the Internet, you have probably read a blog (or two) in your lifetime.  If you are like us, however, waking up and reading your favorite blogs is as essential as brushing your teeth and downing that morning Starbucks.  So what does Rusted Revolution have to offer you, lovely readers?  We promise to provide you with an up-to-date and thought-provoking view of the twenty-first century through our eyes.  We will feature subjects that we enjoy and find interesting.  This will mainly include fashion, travel, food, and other facets of the visual arts and pop culture.  Although we are twenty-two year old females (with a Boston/New York/Chicago bias), this blog is definitely not tailored to a certain type.  We hereby swear to live up to the ever-increasing standards of the blog community and its millions of readers.  So read on…subscribe…follow…whatever.  We promise you won't regret it."
Rusted Revolution was the spark that lit up the art and fashion blogging world at Boston College.  Between their blog (www.rustedrevolution.com), their Tumblr, articles for Her Campus BC, two fashion shows, and their spring look-book, they literally started a "revolution."  Never before had there been one place with such a wide range of interests and styles.  From edgy fashion to funky music, from feminine art to exotic jewelry, Rusted Revolution has it all.


So without further ado, I'd like to introduce you to BCxRR: Rusted Revolution's newest project.  BCxRR is continuing the legacy that Rusted Revolution began at BC.  With a team of 10 BC undergraduates, this blog focuses on the interests of college women in fashion, music, travel, style, food, events, and everyday life in Boston.  These lovely ladies were chosen for their wide variety of style and experience, their work ethic, and their commitment to producing the best art and fashion blog you will find.
 
The goal is to keep style alive and elevate fashion on campus, and BCxRR is doing just that.
In the true spirit of Rusted Revolution, BCxRR is updated every day, and you will find blog posts about anything and everything related to the Rusted Revolution lifestyle and life at BC.  It's a kaleidoscope: a many-faceted and true reflection of our creative community, as seen through the eyes of 10 BC women.


Did I tempt you?  Dying to see more?  Check it out at http://bcxrr.wordpress.com, "like" BCxRR on Facebook (www.facebook.com/bcxrr), watch our YouTube video, and follow on Twitter (@BCxRR).  I promise, you won't be disappointed.
---
Wish you could've seen YOUR name in this article?  Join our listserv so our writers can occassionally contact you for quotes or interviews on upcoming articles!