Ten easy ways to survive Halloweekend... or should we say Halloween week? With the highly anticipated holiday falling on a Wednesday this year, it's like a Hanukah of Halloween: seven crazy nights of dressing up and debauchery. If you're not careful, you may go into Halloween overload. Actually, this seems potentially life threatening, so here are some steps to endure through until November.
1. "I'm a mouse, duh."
Nothing makes Halloween better than a kick-ass costume idea. Be creative. You think you have the best costume out there? Email a picture of you and your friends to kelsey.damassa@gmail.com to be featured in our photo blog.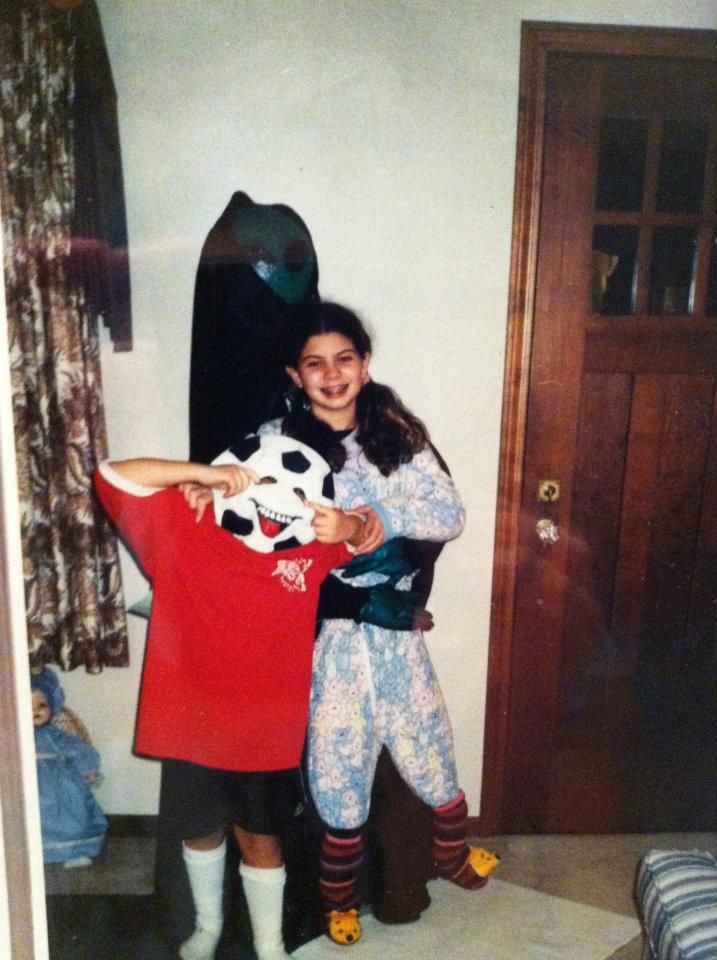 ?
Yeah, I take Halloween pretty seriously. Too bad the pinnacle of my creativity was at the age of 10.
Okay, so maybe having a fantastic costume technically won't help you survive Halloween weekend at all, but hey, if you're going to die, might as well do it in style (and preferably in more clothing than Amanda Seyfried as Karen in Mean Girls).
2. Pick your battles
Maybe going out (take a big breath) Thursday, Friday, Saturday, Sunday, Monday, Tuesday, and Wednesday (breathe again) isn't the best idea. Decide with your friends which days you're going to go out and rest up on the off nights. Halloween isn't worth getting sick for and, contrary to popular belief, there is no requirement that says you have to celebrate seven straight days of Halloween.
3. Variety
You can still celebrate Halloween without blackout raging every night. In fact, variety can add to the Halloween experience. Our top ideas to do instead of partying Halloween weekend: scary movie night (Hocus Pocus, anyone?), Homecoming, a trip to Salem, a haunted hayride, or a corn maze.
4. Don't walk of shame
If you go out at night in fairy wings, you're going to have to walk back home in fairy wings the next morning. Boys of the mods and residents of Comm Ave have been known to sit out and rank walks of shame mornings of Halloween weekend. Save yourself the embarrassment and just go home. Whoever this hook up is, he isn't worth it.
5. Don't OD on candy
Easier said than done, we know. But limiting your candy intake and eating foods with actual health benefits will help keep you feeling tiptop during the week. Plus, after your incredibly intense four day work out regimen to get in shape for Halloween, you wouldn't want to blow it with a binge on 45 Reese's cups, would you?
6. Don't overdo it
Moderation is key not only with sweets but with alcohol, as well. You don't want to be hung over all day and unable to go out the next night. Just be smart and be safe.
7. Get ahead on work
Unfortunately, Halloween falls during midterm season. Most things actually fall during midterm season since it goes from early October until late November, but I digress. If you want to go all out for Halloween, do some extra homework and studying the week before so you don't fall super behind.
8. Get a mod map
I know, you're laughing at me. But I also know that off the top of your head, you cannot tell me where Mod 14 is located. And if you can, I bet you can't tell me what mod it's connected to or across from. If you think you're above this, fine. But I guarantee that having a copy of the mod map on your phone will make your life way easier.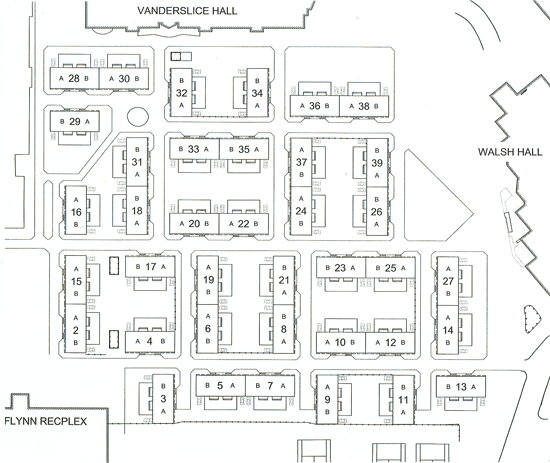 Seriously, who came up with this?
9. Avoid the Comm Ave bus
If you've ever experienced the Comm Ave bus on Halloween, this doesn't need an explanation. For those of you who haven't had the pleasure, picture the inside of a mod on a Saturday night. Now shove all those drunken people on a moving bus and add masks, wings, and generic Halloween accessories. If you thought the bus couldn't possibly get more crowded than it is on a normal weekend, you are sadly mistaken. If you can even squeeze onto the bus, you'll most likely be shoved up against a window with the pigtail of a school girl shoved in your face. Save yourself the hassle; walk.
10. Boycott it
Seriously, what's the big deal? In the words of Principal Gold of She's the Man "Abstinence is key, abstinence is the best way to not… is to not." If you want to survive Halloween weekend, don't celebrate. While you're at it you should probably do everything on this list, too. Kidding…
So if you want to truly have a happy Halloween, try to stick to these steps. Happy Halloween season!
Photo Sources:
http://photos.lucywho.com/hocus-pocus-photo-gallery-c10587704.html
https://www.bc.edu/content/bc/bcres/reslife/floorplans/mods.html
You Might Also Like...