I don't mean to step on any toes, but has anyone else noticed that a huge portion of the male population at Boston College is teetering dangerously close to munchkin status? The average height for a woman living in the United States is 5'5", and at only one inch above the national average I have never felt so gargantuan. Maybe some girls are petite enough that the lack of inches on campus doesn't matter, but if you, like me, are NOT okay with a Katie Holmes/Tom Cruise scenario, (we all know how that worked out), fear not. These 10 easy steps will help you find a tall man at a school that arguably may have the shortest average height in the ACC.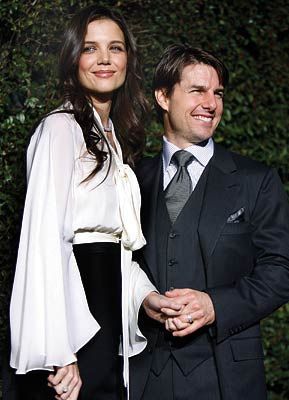 Who could have seen it coming? This girl.
Understand that tall boys travel in packs.
When I met my best guy friend freshman year, I was shocked to find that not only was he 6'3", but the majority of his friend group stood at six feet or taller! This rule (that tall guys stick together) has held up for three out of four of my years at BC, and that's because it is derived from [my own personal brand of] SCIENCE: boys don't want to feel emasculated by having to look up at taller friends, so they tend to be friends with other boys of similar heights. When my dog meets another dog, he likes to assert his dominance by facing off with the other dog until they can safely sniff each other's butts as equals. College boys are the same way: they like to be friends with boys of the same height so that they can make eye contact and silently declare their authority before all that butt-sniffing can begin. This is also why short boys tend to travel in packs. So remember: if you can meet just one tall boy, you may be on the cusp of meeting five or six more!

Avoid wearing heels.
This will help you to more accurately judge height at parties. If you go out in your tallest heels, most boys will seem short and you will go home disillusioned, but if you wear flats the world will suddenly become your oyster, full of average-height pearls. Disclaimer: this tactic is only effective as long as you're happy to wear flats for the rest of your potential relationship with a given average-height pearl.

…or ALWAYS wear heels.
Besides the fact that you should never have to sacrifice wearing amazing shoes just because the boys here are height deficient, this tactic will ensure that your minimum height requirement remains high. If you meet someone wearing your tallest heels and they are still taller than you, you can be sure right away that their height is well above that secret threshold you and your girlfriends set last year.

Be a cougar.
You know those packs of tall freshmen boys you always see trolling the Mods late at night? Instead of seeing them as a nuisance, try to see them as a potential opportunity. They aren't just gangly underage bros who barely possess enough life experience to do their own laundry. They are virtually sitting ducks for you and your friends, cougars anew after reading this article! But be sure to act quickly: freshmen girls seeking tall men will soon scoop them up.

Reach for high things in public places.
At this point in your life, you may have cleverly deduced that most boys have an almost constant need to feel validated, manly, and important. Next time you can't reach those chips in the checkout area at Lower, enlist the nearest tall stranger to help you. He will feel as though he has a purpose in life, and you will have met a boy at BC over 5'6". Imagine the possibilities!!!


Being a 5'6" girl at BC is much like being Dorothy in Munchkinland

Flirt with the bouncer.
They're usually tall, right?

Confront tall people in the elevator.
Ask them: how tall are you? Then act highly impressed and explain that they are the tallest boy you've ever met at BC, regardless of whether or not this is true. This method works because it will boost their ego, but there is also the added benefit of the elevator: they literally cannot escape you. Don't let those tall boys get away! They'll be in the elevator for at least a few more precious seconds until they get to their floor, and you need to use that time to your advantage.

Scope out the correct areas at the gym.
You know that pull-up bar at the Plex right near the weight-lifting area? Here's a hint: munchkins can't reach it. They tend to bench press. Next time you're on the elliptical, be on the lookout for men who have to pull up their feet to keep from touching the floor while they do their pull-ups.

Chase those jerseys, girls.
This classic approach is almost foolproof, but only if you pick the right sport. Obviously football is more likely to yield taller potential suitors than, say, fencing. Also, I just calculated, and the average height of a member of the BC basketball team is currently a staggering 77.42 inches, or about 6'6". You're welcome, ladies.

Don't take these steps too seriously.
I've met a ton of short guys at this school, and thus I've met a ton of short guys who are genuinely wonderful people as well as extremely dateable. Obviously true compatibility may have nothing to do with height at all, but you've got to admit it helps…
Photo Sources:
http://blindgossip.com/wp-content/uploads/2010/09/tom-cruise-katie-holmes-6.jpg
http://www.bellenews.com/wp-content/uploads/2012/04/A-new-research-has-found-that-height-is-linked-to-ovarian-cancer-as-taller-women-have-a-slightly-higher-risk-of-the-disease.jpg
You Might Also Like...