A Guide to Ethical Holiday Shopping
I know, I know, it's not even Thanksgiving! And yet, here I sit, drinking eggnog in flannel pajamas, spending what's left in my bank account on my loved ones in an attempt to warm my soul in this freezing Naeseth apartment. For us avid online shoppers, now is the time to holiday shop. Otherwise, we face ungodly expedited shipping costs that still result in that pair of shoes for our sister arriving three days after Christmas. But how do we approach the most consumeristic time of the year without feeling guilty about the unethical labor we might be promoting? After doing some research, I compiled a list (in no particular order) of some guilt-free places to shop, as well as stores to maybe avoid.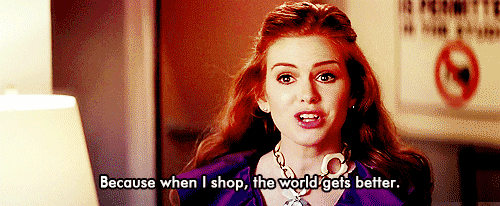 Shops to Check Out  
Show me a gal who doesn't love a good pamper session and I'll show you a gal who's never been pampered. Lush offers cruelty-free, natural, handmade products sourced from the most sustainable and safe ingredients possible.
This place is great. The most unique gifts I've given friends and family came from this website. Products on this website are home crafted by a plethora of talented artists. The company is a certified B Corporation, meaning they have passed a "comprehensive screening questionnaire, which evaluates areas including company governance, environmental practices, and impacts on the local community".
Remake has a small curated collection of clothing, shoes, and accessories that are taken from brands they find to be most ethical. This website is really more of a movement than a shop. They did the hard work for us, and help direct shoppers to the clothing brands that met their own sustainability criteria. The list of brands they feature on their website includes ASOS, Nudie Jeans, S'well, Reformation, and Levi's.
This shop refers to itself as a Fair Trade Pioneer. Their vision is for all artisans in developing countries to earn a fair wage, be treated with dignity and respect, and have the means to live a life of quality. The products include mostly charming homeware and accessories.
Shops to Avoid
Based primarily on sources like this and this, the more well-known brands to Americans that are also some of the least ethical to buy from include: Victoria's Secret, Pink, Forever 21, Hollister, and Abercrombie & Fitch.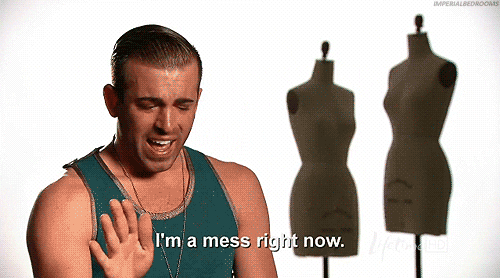 Shops In Between
The brands that either have mixed reviews from various sources, or have a previously poor reputation and are in the process of bettering their ethicality include Banana Republic, Gap, H&M, Tom's of Maine, Zara, Zara Home, and Nike.
An Important Disclaimer
To truly slow down fast fashion, we must slow down our consumption. Beyond that, the most powerful way to attempt positive changes in the area of unethical labor around the world is through policy, rather than by our purchases. While shopping ethical may allow us some influence on how goods are made in our country or made in countries that export to us, our shopping habits cannot change the labor that's occurring domestically in developing countries.  Michael Hobbes wrote an extensive article for The Huffington Post on this subject where he powerfully notes, "Advocating for boring stuff like complaint mechanisms and formalized labor contracts in nowhere near as satisfying as buying a pair of Fair Trade sandals or whatever. But that's how that hard work of development actually gets done: Not by imploring people to buy better, but by giving them no other option."
The categories I lumped the preceding stores into are based on the sources linked in this article, but it is easy to find sources that may report otherwise. I used my own judgment to discern which sources are more reliable than others, and I encourage you to continue my research to reach your own conclusions about ethical shopping.
Happy shopping, and please, go get your mother something other than a candle.