Yes, collegiettes, there is in fact a club here at Auburn whose purpose is simply to share the love and appreciation for all sorts of food! Destin, FL native and president of Auburn's Cooking and Baking Club, Lindsey Beno, tells HC all about what being a part of such a club has meant to her.
 
HC Auburn: Where are you from?
Lindsey: Destin, FL
 
HC Auburn: What is your major?
Lindsey: Communication, minor in Marketing.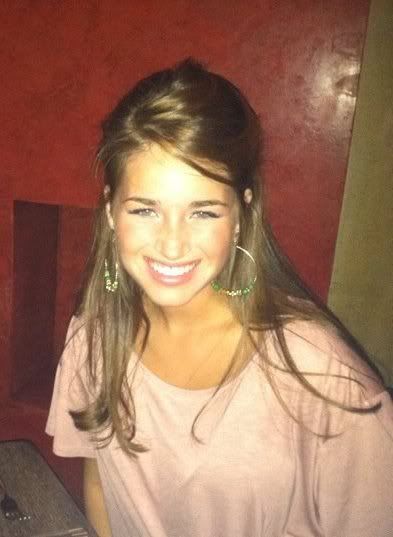 HC Auburn: When/how did your love of cooking and baking begin?
Lindsey: In my family it's impossible to go hungry. There are always homemade goodies sitting out on the counter or fresh corn dip in the fridge! My family has always loved entertaining, and with that our love for cooking and baking grew. My grandmother was my inspiration for this club. Every time we visit she has a feasts laid out for every meal. Everything must be fresh and homemade from the gravy for your mashed potatoes to the strawberry shortcake for dessert. In my family, the kitchen is more of the living room, we socialize while we cook and it seems to work out pretty well :)
 
HC Auburn: How does the cooking and baking club work?
Lindsey: We meet once every 3 weeks, about 5 times a semester. We have different meetings each time. Sometimes we'll be in the cooking lab cooking with a local chef or just in a meeting room where everyone brings their own dish according to the theme! One thing that is always the same is that we're always eating and experiencing new things! Also, there're $10 semester dues for everyone that wants to participate and be a member. 
 
HC Auburn: What are some of the yummiest foods that the club has made?
Lindsey: It's hard just name a few, everything we bring or make has turned out fabulous! However, one of my personal favorites was when chef David Bancroft made his Strawberry-Walnut Salad with Sherry Vinaigrette dressing and Pumpkin Pie Bread Pudding. I also enjoyed our Fall themed meeting. Everyone brought their favorite fall dish so we had a lot of yummy thanksgiving meal sides. We had a feast! 
 
HC Auburn: Do students need any cooking experience to join, and how might AU students get involved with this club?
Lindsey: There is absolutely NO experience required, just a love for food! This club gives you the opportunity to create things at home and also shadow professionals to enhance your knowledge in the culinary arts. To get involved all you do is email me at lab0018@auburn.edu and start coming to our meetings! You can stay updated with the club on our Twitter and Facebook page. We also do cooking segments on Eagle Eye's "Wake Up, Auburn" show that teach you how to make simple meals.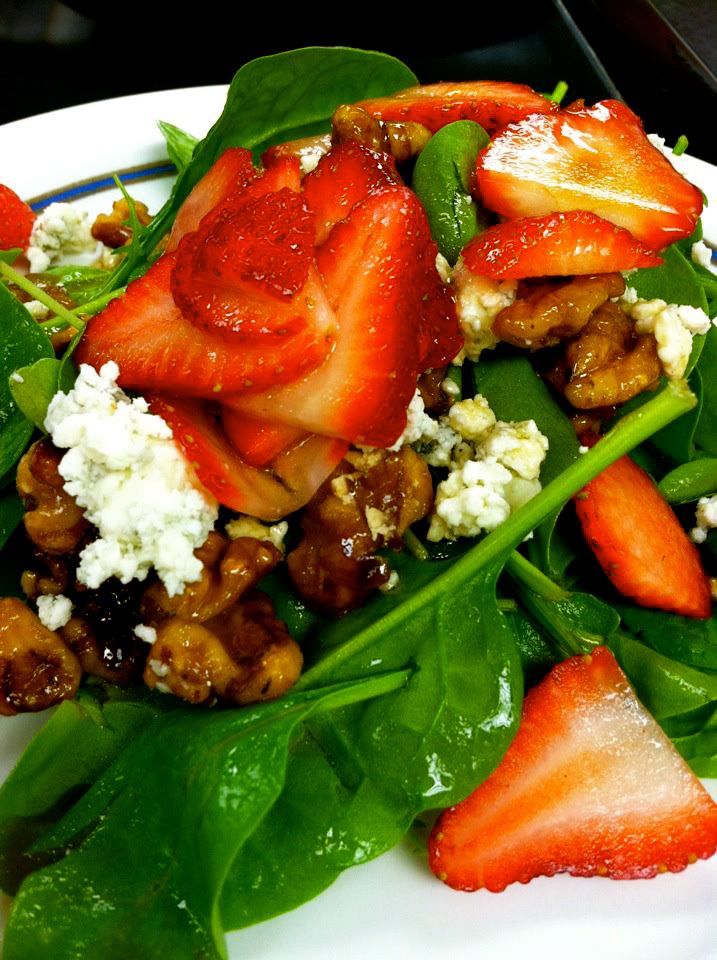 A picture of the strawberry-walnut salad with sherry vinaigrette dressing that chef David Bancroft made for the club.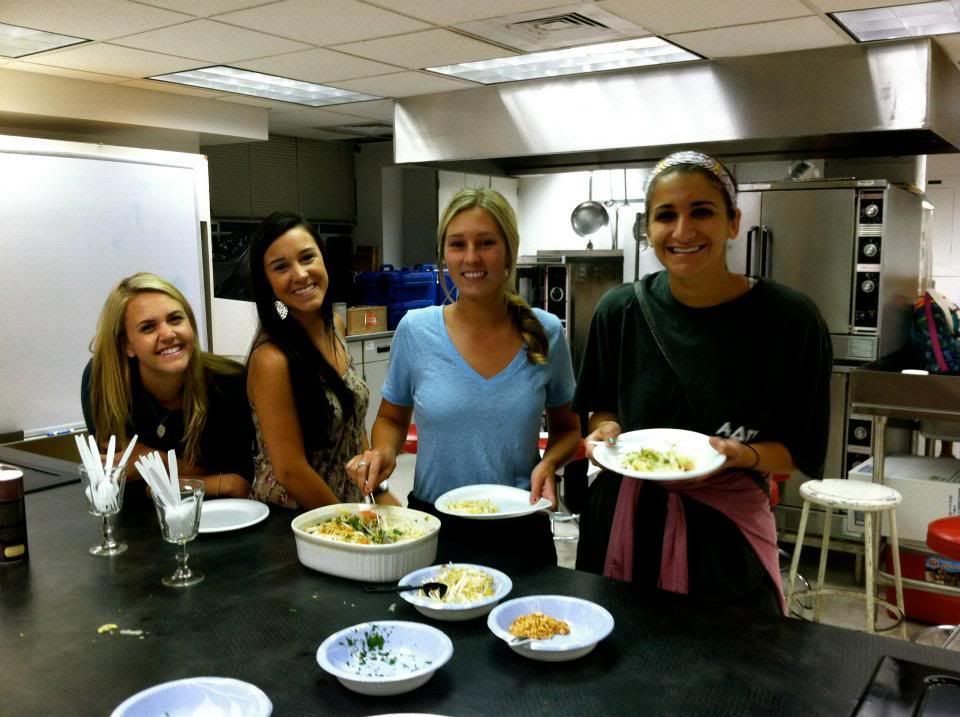 Four members, Carolyn Rush, Kylee Thomas, Allie Russell, Emily Littleton, serving themselves shrimp pad thai that chef Carol Duncan prepared.

Chef David Bancroft serving us his strawberry-walnut salad.

Brooke Peace and chef Gordon Waugh from Earth Fare came to do a demo and make herbed shrimp glazed with lemon honey and sautéed spinach.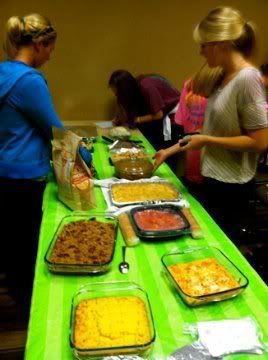 The collection of food that the members brought for our Fall themed meeting. 
You Might Also Like...